Registered Nurse Disability Claim Denial Attorneys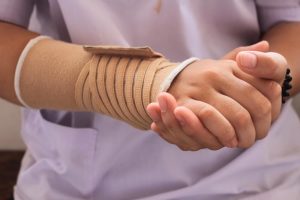 Registered nurses (RNs) often purchase long term disability insurance to protect themselves financially if they ever become disabled. Suffering a disability can prevent an RN from carrying out their job duties and, ultimately, end their career prematurely. It is crucial for medical providers like doctors and RNs to possess this kind of coverage in case their source of income is cut off due to a disabling injury or illness.
However, insurance companies are notorious for wrongfully denying legitimate RN disability claims, sometimes due to a misinterpretation of the wording in the insurance policy and sometimes for other reasons. Claims adjusters are trained to use various tactics to mitigate the insurance company's losses, and to that end, they will use any excuse they can to deny coverage to policyholders, even though they have been paying into their insurance plan for years or decades.
If you are totally disabled and can no longer perform work in your practice area, you should be entitled to compensation under the terms of your policy. If you believe that you have been wrongfully denied benefits, contact Abell and Capitan Law to discuss your legal options. We will help you appeal the denial, work to prove that you are suffering from a total disability, and fight aggressively for the benefits you deserve. Reach out to our legal team today at (267) 419-7888 for a free consultation.
"Own Occupation" Policies
Medical providers, including physicians, surgeons, dentists, and registered nurses, commonly possess "own occupation" disability insurance policies. These policies are designed to replace lost wages if an RN or other medical practitioner becomes disabled.
However, the language in these policies can sometimes be misconstrued by insurance companies in order to deny coverage. Depending on the way the claims adjuster interprets the wording of the policy, a valid claim could easily be rejected. Claims adjusters are also charged with determining the extent of a medical provider's vocational duties, and different claims adjusters may interpret those duties in different ways.
The purpose of an "own occupation" policy is to compensate an RN or other healthcare provider if they become disabled and can no longer perform the type of work they specialize in. However, insurance companies will sometimes interpret "own occupation" more broadly without considering the RN's specific area of practice. They might argue that the RN can continue performing her job even if their condition prevents them from doing the work they specialize in and wrongfully deny the disability claim.
Why a Disability Claim Might Be Denied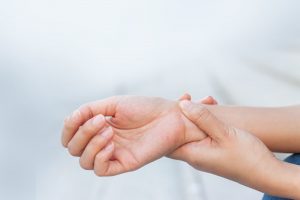 While insurance providers are known for manipulating the language of disability insurance policies to reject claims, there are numerous other "reasons" or excuses that the insurance company may give for denying a valid claim:
They might suggest that you didn't accurately define your "own occupation."
They might argue that their own medical examiner does not believe that you are totally disabled and prevented from doing your job (remember, the insurance company's medical examiner is looking out for the insurer's best interests, not yours).
They could argue that you are not completely disabled and have the potential to carry out your occupational duties in spite of your condition.
They might misrepresent or misconstrue the diagnosis or statements your own personal physician made regarding your condition. They could argue that your personal physician agrees with their own medical examiner that you are not totally disabled.
They might argue that you could perform work in other areas.
They could claim that under your policy, your coverage is limited to 24 months for a mental health-related disability.
They could argue that you are no longer totally disabled and are therefore no longer entitled to benefits.
Your claims adjuster is looking out for the insurance company and its bottom line, so just because your claim was rejected, that doesn't mean that it wasn't valid. If you believe that the insurance company wrongfully denied the coverage you are entitled to, you have an opportunity to appeal the decision. However, you should not file an appeal without first consulting an experienced disability claim denial lawyer.
Medical Providers
At Abell and Capitan Law, we have helped many different types of disabled medical providers secure the benefits they need to make up for their lost income, including:
Medical doctors
Osteopathic doctors
Dentists
Surgeons
Chiropractors
Physician's assistants
Registered nurses
Nurse practitioners
If your disability claim was rejected, you need an attorney with a strong track record of helping clients successfully appeal wrongful claim denials. At Abell and Capitan Law, we have the resources to build a strong case on your behalf and help you pursue a positive result.
Appealing a Claim Denial
There are many potential arguments we could use to combat a claim denial, such as:
Arguing that your insurance company failed to correctly interpret the language of your policy
Arguing that the insurance company's medical examiner failed to properly evaluate your condition and that your own physician disagrees with the insurance company's findings
Arguing against any assertion that you are feigning your disability by referencing your medical records and your doctor's testimony to prove that you are legitimately suffering from a disability
These are just a few of the many possible strategies we might employ as part of your appeal, depending on the circumstances of your case. Our attorneys are intimately familiar with the different tactics that insurance companies use to deny coverage to disabled medical providers. Our skilled legal professionals know how to confront and circumvent these tactics to your benefit.
Contact an RN Disability Claim Denial Attorney Today
Are you an RN who was denied long term disability coverage after becoming disabled? If so, a long term disability lawyer from Abell and Capitan Law can help you navigate the appeals process. We will gather evidence to back up your claim, which may include testimony from expert medical witnesses and medical records. We will also explain your rights, dig into the details of your policy, and advocate for your interests throughout the appeal.
By hiring one of our experienced attorneys to handle your case, you stand a much better chance of recovering the benefits you deserve on appeal. Our attorneys work on a contingency fee basis, meaning you won't owe us any upfront legal fees. We won't collect a legal fee unless we win your appeal.
Our firm has offices in Pennsylvania and Kentucky and proudly serves registered nurses and other medical providers across the nation. Contact Abell and Capitan Law at (267) 419-7888 today for a free, no-risk case evaluation.