Pilot Disability Claim Denial Attorney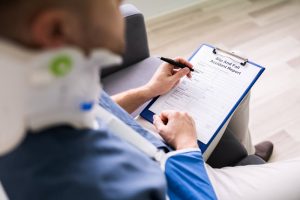 Pilots who become disabled may not be able to continue performing their jobs, which could spell the end of their careers and the loss of their main source of income. Given the financial risks associated with disabling injuries and illnesses, many pilots purchase long term disability insurance, which is intended to cover their lost income if a total disability prevents them from working.
Unfortunately, even if you have faithfully paid into a long term disability insurance policy for many years, your claim could be wrongfully denied for a wide range of reasons. As for-profit entities, private insurance companies are loyal to their shareholders above all else, not their policyholders. Your claims adjuster's job is to look out for the insurance company's bottom line by using various tactics to reject claims.
The claims process can be immensely frustrating, but just because the insurance company initially denies your disability claim, that does not mean that your claim is invalid. In fact, insurance companies are notorious for wrongfully denying perfectly legitimate total disability claims. With the help of an experienced long term disability lawyer, you can push back against the insurance company's reasons for denying your claim, present a strong appeal, and obtain the benefits you deserve.
If you are a disabled pilot whose long term disability claim has been denied by your insurer, contact Abell and Capitan Law right away for a free, no-risk consultation. We have the skills and experience to help you appeal the denial and pursue the financial relief you are entitled to. Call us at (267) 419-7888 today.
"Own Occupation" Disability Insurance Policies
Different policies define "disability" in different ways. If you have a private "own occupation" disability insurance policy, a disability will likely be defined as a condition that prevents you from carrying out the significant material job duties required by your "own occupation."
However, depending on your policy, the "own occupation" definition of disability may only apply for two years, or 24 months, after which time the definition could change to "any gainful occupation" that you have the education and experience to undertake.
Insurance companies will sometimes use this as an excuse to deny disability insurance after a period of time. The insurance company could argue that although you might not be able to do the specific job you did before as a pilot, you have the education and experience to do another job that your disability doesn't prevent you from doing based on your experience.
Reasons Why Insurance Companies Deny Disability Claims
Insurance companies deny or terminate benefits for a variety of reasons. Some of the most common reasons why long term disability insurance providers deny benefits include:
The insurance company's medical provider alleges that you are not totally disabled
The insurance company misconstrues your personal doctor's diagnosis
The insurance company argues that you are feigning your disability
The insurance company alleges that your medical records don't show evidence of a disability
You have a mental disability, and the insurance company argues that your coverage is only good for 24 months or another specific period of time
Your benefits are cut off because the insurance company has decided that you are no longer totally disabled or that your condition doesn't prevent you from performing other jobs for which you have the necessary education, training, and experience
Insurance companies deny claims all the time, so if your claim is rejected, don't panic. If you believe that you have a legitimate claim, you should speak with a knowledgeable disability lawyer who can help you strategize your appeal and gather the necessary evidence to back up your claim, including additional medical records. Your attorney might also hire a medical or mental health expert to provide testimony on your behalf.
Appealing the Insurance Company's Decision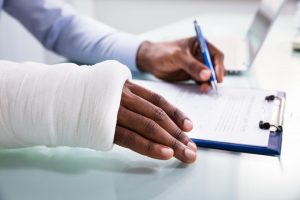 If your claim was denied or your benefits were suddenly terminated, you have a right to appeal the insurance company's decision. Your attorney will explore a variety of possible counterarguments to help you combat the insurance company's denial. Depending on the circumstances of your situation, your attorney could:
Argue that the insurance claims adjuster unjustly manipulated or misinterpreted the wording of your insurance policy.
Prove that you are suffering from a total disability using your medical records and expert testimony if the insurance company accuses you of faking your condition.
Contest statements made by the insurance company's medical examiner, whose job is to look out for the insurance company's interests. If their medical examiner failed to thoroughly evaluate your condition or the elements of your job, we could present medical evidence from your own personal physician and other healthcare providers to prove that you are suffering from a disabling condition and show that your condition prevents you from performing your required job-related tasks.
Insurance adjusters are trained to use a range of techniques to protect the insurance company's bottom line by minimizing payouts. If you try to go through the appeals process alone, particularly if you've never pursued an appeal before, you risk having your claim denied again. Having a tenacious lawyer in your corner will significantly increase your chances of success on the second go-round.
How Can a Long Term Disability Attorney Help Me?
There's no question that hiring a long term disability lawyer to handle your case is a worthwhile investment. If you hire the team at Abell and Capitan Law, we will:
Ensure that all of your forms are properly completed
Review your insurance policy and make sure you understand your rights
Assess your medical records and recommend other tests or medical exams that could potentially strengthen your case
Obtain testimony from vocational experts and other opinion evidence to contest the insurance company's claims
Submit your appeal in a timely manner
Fight your case out in court if necessary
At Abell and Capitan Law, we have a clear understanding of the disability benefits claims process and how denials happen. We are committed to providing robust representation to disabled pilots who are no longer able to perform their occupational duties. You also won't owe us any upfront legal fees. Our attorneys work on a contingency fee basis, meaning we won't get paid unless we win your appeal.
Contact a Long Term Disability Attorney Today
If you're a disabled pilot whose disability insurance claim was denied, contact a pilot disability claim denial lawyer at Abell and Capitan Law by calling (267) 419-7888 today to schedule a free case assessment.