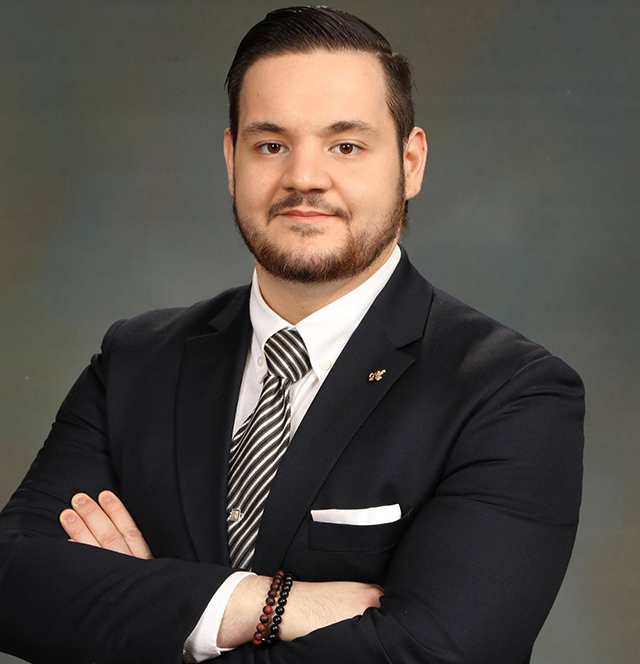 Greg Scott
Greg Scott is an associate attorney of Abell and Capitan Law. He handles disability claims in the firm's Pennsylvania office locations in Philadelphia, Chadds Ford, and Newtown Square. Greg's practice centers on disability claims including long term disability (LTD) insurance matters (ERISA), short term disability (STD) insurance matters (ERISA), individual disability insurance (IDI), and Social Security disability (SSD) matters. Greg is licensed to practice law in Pennsylvania. Greg's office at our Pennsylvania locations is located in the backyard of a few prominent insurance companies, allowing him to represent disabled claimants on a nationwide basis in most cases.
Education and Work History
Greg earned his Juris Doctorate from the Drexel University Thomas R. Kline School of Law in Philadelphia, PA in 2019, and his undergraduate degree from Drexel University (B.A. Political Science with Minor in Philosophy) in 2016. Prior to and during law school, Greg focused his work and efforts on fighting for disabled individuals, including time spent working for a non-profit public advocacy firm in center city Philadelphia. Greg belongs to the Pennsylvania Bar Association where he serves as a member on the Disability Services Committee; The Berks County Bar Association where he serves as Secretary on the board of the Young Lawyers Section; the American Bar Association; and the Philadelphia Bar Association.
Personal Background
Greg was born and raised in Levittown, PA and comes from a blue-collar background where he began by turning wrenches at his father's auto body garage in high school. He takes pride in being able to help hard-working individuals, professionals, and their families by protecting their interests when facing a disputed disability claim. Greg spends his personal time with his wife and enjoys the great outdoors as an avid hunter, fisherman, and sportsman.
Rated by Super Lawyers
loading …
Last Updated: June 13, 2022