The long term disability insurance lawyers at Abell and Capitan Law are here to help you through every phase of your long term disability insurance claim. We serve Pennsylvania residents with LTD residents. Whether you're applying for individual or group disability benefits following a workplace accident that has you sidelined for an extended period or your valid disability claim has been wrongly delayed or denied without just cause, our team of aggressive and knowledgeable legal professionals will stand by your side every step of the way. Disability law is a complicated area of the law. You need more than just an attorney; you need an attorney with decades of experience handling these types of cases and an attorney who knows how insurance companies think and operate when assessing claims.
If you have questions about your existing policy and what benefits you will receive, need help filing a claim, or have filed a claim that has recently been denied by your insurer, don't waste another moment. Our caring and compassionate legal team have worked with hundreds of individuals over the years, fighting to get them the benefits they deserve.
If you or a loved one can no longer work and are counting on disability benefits to make ends meet, the time to act is now. Contact the Abell and Capitan Law today by calling us at (267) 419-7888 and take the first step in protecting you and your family's livelihood. Your consultation is 100 percent free and 100 percent confidential so call today.
Why Do I Need a Long Term Disability Insurance Lawyer?
It's a common misconception that insurance companies operate to protect individuals in their moments of need. Unfortunately, this is far from the truth. Like all businesses, insurance companies want to make as much money as possible. That means unfairly denying legitimate disability claims or offering one-time, lump-sum payments as opposed to benefits for life. You need someone in your corner to take on insurance companies when they act in bad faith.
Unlike dealing with the federal government, disability insurance companies have a vested interest in the outcome and don't always make impartial decisions based on facts and evidence. Ideally, you want a disability insurance lawyer by your side before you even file your claim to make sure you appropriately fill out and provide all necessary paperwork. An attorney can also handle all communication with your insurance company and protect you through experienced oversight advice every step of the way.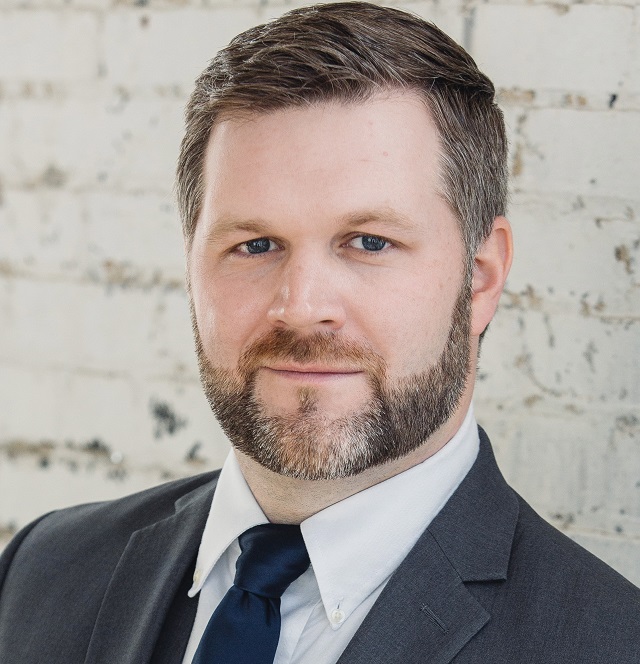 "Like all businesses, insurance companies want to make as much money as possible. That means unfairly denying legitimate disability claims or offering one-time, lump-sum payments as opposed to benefits for life. You need someone in your corner to take on insurance companies when they act in bad faith."
Why Choose Us?
If you need disability insurance benefits, not just any lawyer will do. These types of cases are critical to you and your family's financial well-being, so you need an attorney who specializes in individual and group disability benefits. At Abell and Capitan Law, we focus exclusively on disability insurance cases because we are passionate about protecting innocent victims like you and fighting for the benefits you deserve.
Not only do our disability insurance attorneys know how to collect the evidence needed to give your case the best chance possible, but we work round the clock to comply with all deadlines, negotiate with your insurance company, and even take your case to court if necessary. We've successfully filed lawsuits against powerful insurance companies in the past and aren't afraid to go after yours if they wrongfully denied your claim.
At Abell and Capitan Law, we take the time to get to know our clients, listen to their story, and treat them with the respect and compassion they deserve. No two disability claims alike, so call us today at (267) 419-7888 to schedule a free consultation.
What are some reasons an insurer may deny my claim?
There are several different reasons why an insurer may deny a long term disability claim. In a majority of cases, insurers deny claims because there isn't sufficient enough medical evidence that the claimant is unable to return to work and perform the day-to-day duties of their job. Denials can occur for this reason even when the injured individual has medical records and statements from their physician. Insurance companies may claim that there is no objective evidence of a disability, especially when the disability or condition—chronic pain, fatigue, mental illness—cannot be quantified with hard evidence.
Insurance companies may also try to focus on a single statement or document from a medical professional that supports a denial while ignoring the body of evidence that would prove the claim's legitimacy. Insurers can also hire their medical professionals to go over records and offer up an opinion without ever examining or talking to the injured worker or any nurses or doctors who treated them. Claims may also be denied for failure to provide proper medical documents, failure to show up at a scheduled doctor's appointment, and even late notice of a claim.
How We Can Help
The disability benefits you apply for in the event of a workplace accident depend on your place of employment and the specifics of your employer or individual insurance policy. If your disability insurance coverage is employer-based, it is more than likely governed by The Employee Retirement Income Security Act of 1974 (ERISA). This complex law outlines the appeals process participants must go through before filing a lawsuit against the insurance company.
Our legal team has decades of experience handling long term disability claims. Qualifying individuals will usually be eligible for benefits once their short-term benefits is up, and in many cases can last indefinitely. The relationship between short-term and long-term benefits can be complicated, and it's essential to have a lawyer handle your claim in the event of a denial.
Freelancers or contractors who aren't full-time employees at a company can buy personal insurance coverage to protect them in the event of an accident or illness that prevents them from returning to work. In some cases, individuals with high-risk jobs may also buy this insurance as a supplement to employer-provided insurance.
No matter what type of disability insurance in Pennsylvania you have, the disability claim lawyers at Abell and Capitan Law will help you take on bad faith insurance companies or employers to get you the benefits you deserve.
What is the difference between long-term disability and Social Security disability?
If you or a loved one are injured in a workplace accident and cannot continue working for the foreseeable future, you're going to need some form of disability insurance to protect you and help you pay your bills until you are healthy enough to return to work. These benefits can be issued in several ways. Long-term disability insurance goes into effect after short-term disability and is usually sponsored by your employer, but individuals can also purchase personal plans. These benefits pay the injured or disabled person a percentage of their working salary (between 50 and 70 percent).
On the other hand, Social Security Disability Insurance (SSDI) is operated by the government. All working adults in the United States contribute to the SSDI program through federal taxes, and disabled people who qualify can receive SSDI benefits in the event of a workplace injury. Qualifications for SSDI benefits are relatively strict and are usually reserved for people with permanent disabilities. The Social Security Administration uses a five-step evaluation to determine benefits eligibility. In fact, many people who qualify for long-term benefits are denied Social Security Benefit Insurance.
Could My Social Media Use Impact My Claim?
In the age of constant, and in many cases, oversharing, an individual's social media presence can be scrutinized before a first date or even a job interview. There's also a chance it can impact the outcome of an insured's disability claim. Because they can access a large amount of information on social media sites without needing permission, insurance companies have increasingly been using social media to investigate whether or not a disability claim is legitimate.
Based on an individual's photographs, posts, and social media other activity, insurance companies could deny benefits or severely reduce them if they believe they have proof that injuries aren't as severe as they claim.
If you have filed a disability claim, the best way you can prepare is to limit your social media use, make sure all accounts are set to the strictest privacy settings, and if you can, delete your accounts altogether. At the very least, do not post any photos of your injuries or recovery status, and don't make any comments about your case and the details surrounding your disability insurance claim.
Contact Us Today
At Abell and Capitan Law, we know how trying this time can be for you and your family. Receiving disability benefits is crucial, and if your claim is denied, you may feel like you have nowhere to turn.
Our team of qualified and experienced long term disability attorneys will do everything in our power to get you the benefits in Pennsylvania you deserve. To learn more about your legal options moving forward and how we can help, contact us today at (267) 419-7888 and schedule a free consultation.
Last Updated: October 17, 2023