Kentucky Long Term Disability Insurance Claim Attorneys
Have you suffered a non-job-related injury or illness that prevents you from working? Do you need help filing a long term disability insurance claim? Did your insurance company deny a claim you already filed? If so, the Kentucky disability insurance lawyers at Abell and Capitan Law can help you understand your disability insurance policy and get the compensation you deserve.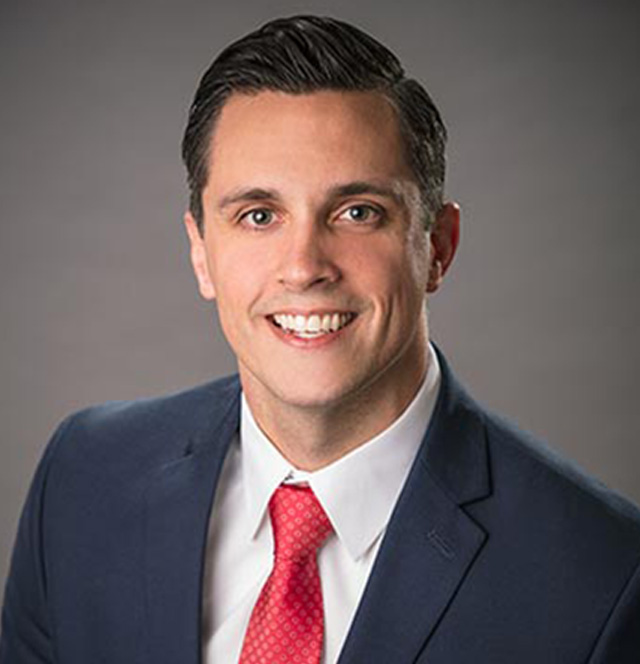 "It's stressful when you can't work due to a disability, and you shouldn't have to worry about finding money to live, eat, and pay bills on top of the anxiety you're experiencing from your medical condition."
Insurance companies make billions of dollars from the premiums that individuals and employers pay to make sure they will have a safety net when they face a catastrophic disability. In turn, these companies are responsible for paying for the benefits owed to their policyholders. Unfortunately, insurance companies routinely deny, delay, or reduce these payments when people just like you need them the most.
At Abell and Capitan Law, we've helped clients all across the country win their disability insurance claims, and our Louisville-based firm is ready to help you do the same. Our attorneys have been recognized for their outstanding work by our clients, as well as top rating services like Super Lawyers. Whether you need help filing your insurance claim, appealing a denied claim, or navigating a settlement or litigation, our compassionate attorneys want to fight for you. We won't charge you a fee until you are paid the disability benefits you are owed. Call us today at (267) 419-7888 or fill out an online contact form to schedule your free consultation.
Why do I need a lawyer to get full benefits from my long term disability insurance coverage?
You are entitled to benefits when you hold a disability insurance policy and are experiencing a qualifying disability, but getting those benefits from the insurance company is challenging. Insurance companies have an incentive to delay or deny as many claims as possible because it will save them money! They use their complicated policies to take advantage of people when they are at their most vulnerable.
Filing a disability insurance claim is particularly confusing since the rules are different depending on how you got your insurance policy – directly from an insurance company or through your employer. If your insurance is through your employer, then it is subject to the Employee Retirement Income Security Act (ERISA). This is a federal law initially established to protect employees, but courts have also interpreted parts of the law in ways that favor insurance companies. You must meet many confusing deadlines to get the benefits you deserve from your insurance policy.
Don't let these baffling rules keep you from getting the benefits you deserve! Let a skilled disability insurance attorney like those at Abell and Capitan Law help you improve your chances of getting your insurance claim approved. We will walk through this confusing process with you, negotiate on your behalf, and help make sure you get the best outcome possible.
Why is Abell and Capitan Law the best firm to handle my case?
It is critical to use an experienced disability insurance attorney like those at Abell and Capitan Law when you are trying to get full benefits from your insurance policy. Disability insurance cases are so complex and confusing that they require the skills of lawyers with a background specifically in disability insurance. As you can see from our client testimonials page, we have specific experience helping people just like you secure the benefits they're entitled to.
At Abell and Capitan Law, we only handle disability insurance cases, which means our attorneys understand all the laws, rules, and complexities surrounding these kinds of cases. We have helped clients across the country fight for their rights with a full range of insurance companies. Our compassionate attorneys will help you at all stages of the process, including:
Application assistance: We will help you understand the benefits available to you through your insurance policy and help you submit a complete and thorough application to make sure it isn't denied due to overlooked details or application mistakes.
Appealing denied claims: If your claim has been denied, you have the right to appeal. We can improve your chances of a successful appeal by helping you get documentation from the insurance company to understand the specific reasons they used to deny the claim. We'll use this information to help you build a case for appeal by gathering evidence, such as missing medical records and documents and non-medical proof of the disability's impact.
Litigating claims: If your appeal is unsuccessful, you might need to file a lawsuit to get your full benefits. We can help with all the necessary paperwork and legal procedures necessary to file a lawsuit and help you fight against the insurance company.
Let us help you get the benefits you deserve from your disability benefits policy. We work on a contingency basis, so we only get paid if you get paid.
Do I need to wait until I've filed a claim to hire a lawyer?
Hire a lawyer as early in the process as possible. Having a lawyer prepare your initial claim gives you the best chance possible to get your full benefits, especially because certain kinds of evidence can only be introduced with your initial application. Even after you have filed your claim, the insurance company might try to pick apart your case. An experienced disability insurance attorney will help ensure your application is as complete and thorough as possible and will stand by your side during the post-claim process.
What are some reasons the insurance company might use to deny my claim?
Insurance companies will try to use a whole range of reasons to deny or reduce your benefits. Some of the most common reasons include:
"Any gainful occupation" provision: An insurance policy based on "any gainful occupation" instead of "own occupation" means that the insurance company might discontinue coverage when they think you are able to work at some job, even if you are unable to do the same job as before your disability.
"Objective" evidence: The insurance company might require a diagnostic test or physician's statement that the claimant has a disability that impacts their ability to work. This might not take into consideration more subjective instances, such as severe pain from an accident or a debilitating mental disorder. Additionally, the company might claim that you had a pre-existing condition or failed to get proper routine care for a chronic condition, which is a subjective form of denial.
"Proof of loss" deadlines: You must submit proof of your injury or illness within 30 days of filing a claim, but insurance companies might try to run out this clock by sending you requests for multiple (sometimes unnecessary or duplicate) forms and documents, each of which takes a lot of time. They might also ask you for irrelevant information that they will use against you.
Overlapping deadlines: ERISA can invalidate your right to appeal a denied claim unless you follow certain procedures, such as a requirement to go through the process of appealing a denied claim before you can file a lawsuit. There are overlapping deadlines for each step of the process, which means the deadline for filing a lawsuit could pass before the insurance company has denied your claim.
New medical opinion: Even after your claim has been approved, the insurance company might try to terminate your benefits by claiming that medical evidence no longer supports your claim. This might happen when a new treatment is discovered or when the insurance company hunts down a medical opinion that is more favorable to them than the opinion of the original examiner or medical reviewer.
What's the difference between "total" and "residual" disability?
Insurance companies might try to pick apart your claim and reduce your benefits. If you are determined to have a "total disability," you can get the maximum benefits from your disability insurance policy. However, if the insurance company has "residual disability," then you will only get partial benefits.
Contact Us
Make sure that you get the disability benefits that you deserve. Let the experienced Kentucky long term disability insurance lawyers at Abell and Capitan Law fight for you. Call us today at (267) 419-7888 or fill out an online contact form to schedule your free consultation.
Last Updated: December 23, 2021