Posted on Sunday, January 1st, 2023 at 3:28 pm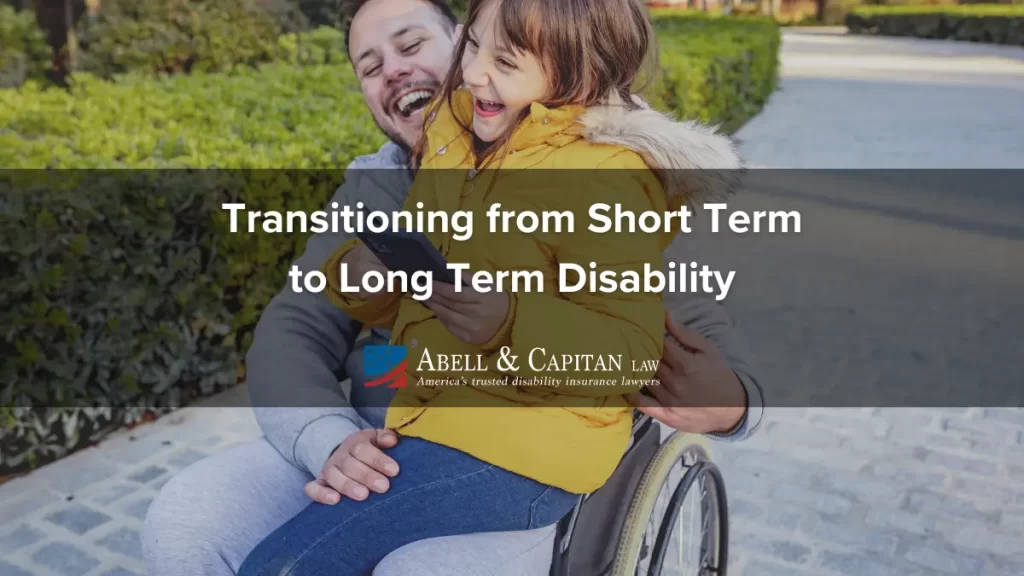 Are you considering transitioning from short-term to long-term disability? Making the switch from short-term to long-term disability is an important decision and can be a stressful process. There are a number of factors to consider when deciding to transition, such as the length of time you will be on disability, your financial situation, and the type of disability insurance you have. In this blog post, we will explore the process of transitioning from short-term to long-term disability, discuss the potential benefits and drawbacks, and provide helpful tips for navigating the process.
The Difference Between Short Term and Long Term Disability
Short-term disability is a type of insurance policy that provides income to those unable to work due to an injury or illness. This coverage usually lasts between three to six months or one year and is often used to replace lost wages while you are recovering. Long-term disability, on the other hand, is intended for those with a more serious condition preventing them from returning to work. This type of policy can provide benefits for a much longer period of time, sometimes up to five years or more.
Determine Whether You Qualify
Different insurance companies have different eligibility criteria, so it's essential to understand what you need to meet the requirements. Generally, if you cannot work for an extended period due to an illness or injury, you may qualify for long-term disability benefits. Do your research and consult with an experienced disability lawyer who can help you determine whether you meet the criteria for long-term disability benefits.
Apply for Long Term Disability
Once you've determined the criteria your insurance policy requires in order to obtain benefits, you and your lawyer can complete your application. You will need all the supporting medical documentation the application form requires to be successful. That documentation may require a separate letter from your physician indicating that you are disabled from work, the nature of your condition, and the approximate duration of your disability.
Appeal the Decision
You may file an appeal if the insurance company rejects your initial application for LTD benefits. Start the process as soon as possible by requesting a review from the insurance company that issued the initial decision. You will need to provide evidence to support your claim and will likely have to attend an appeal hearing. Your lawyer can help you through the appeals process and protect your rights.
Hire a Lawyer
It may be in your best interest to hire a lawyer to help you transition from short-term to long-term disability. A legal professional with years of experience knows how to handle your case correctly. Also, it increases the chances that you receive the benefits you deserve. A long-term disability lawyer can also advise you on the best course of action and help you build your case, so it can be beneficial to seek legal representation when dealing with disability cases.
Go to Court
If you have gone through the entire process of appealing your disability decision and have still been denied, then your only recourse may be to take your case to court. The court process can be lengthy and costly, but it may be your only option if you feel you were wrongfully denied your benefits. It is crucial to ensure you have a qualified lawyer with experience in disability cases who can represent you in court and help you make your best case.
Speak with a Long Term Disability Lawyer
The best way to ensure that your transition from short-term to long-term disability is as smooth and successful as possible is to speak with a long-term disability lawyer. Long-term disability applications can be complex, and getting the right advice from an experienced professional is important.
At Abell and Capitan Law, our experienced attorneys are skilled in helping people transition from short-term to long-term disability. We understand the challenges and complexities of transitioning from one to the other. More so, this experience can help you navigate the process confidently. Our lawyers have a deep understanding of long-term disability claims. Our team can provide seasoned guidance on how to appeal a decision and gather evidence. Lastly, we can represent you in court if necessary.
No matter what stage of the process you are in, our attorneys are here to help. Contact us today to find out how we can help you successfully transition from short-term to long-term disability by calling (267) 419-7888 for an initial legal consultation.
Related Posts: