Posted on Saturday, October 1st, 2022 at 9:17 pm
Disability insurance helps to replace part of your income when you're unable to work after a serious illness or injury. Disability insurance pays the benefit directly to you, which helps you cover your medical expenses and daily living costs.
You may qualify for long term disability benefits if you have a long term disability insurance plan, have a qualifying medical condition, and file your claim with the insurance company. Long term disability insurance covers injuries and medical conditions that prevent you from returning to work.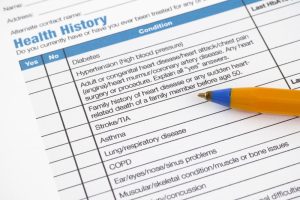 It is helpful to work with an experienced long term disability insurance lawyer to help you gather the information and file the necessary documentation for your claim. It is not uncommon for the first claim to be denied. This may happen because of errors in the documentation or because the insurance company wants more proof of your disability.
This delays your benefits and can have a significant financial impact on you. There are several steps you can take to improve the chances of your application being approved. One of those steps is to ensure you have a qualifying medical condition.
Medical Conditions that Could Qualify for Long Term Disability
Many of the medical conditions that qualify for long term disability also occur in a mild form. In addition to the medical diagnosis, the condition must also make it impossible for you to continue to work.
There are two types of long term disability insurance. One is called "own occupation," which pays compensation when you can't perform the specific functions of your job. The other is "any occupation," which pays compensation when you cannot work in any capacity. For example, a cardiac surgeon may have "own occupation" long term disability insurance to compensate the surgeon if they are unable to continue performing surgery, even if they can perform other jobs.
Some long term insurance policies also require that you apply for Social Security Disability Insurance (SSDI). This program has the most publicly accessible information on medical conditions that qualify for long term disability benefits. The qualifying SSDI medical conditions for adults fall into the following categories:
Cancer
Digestive system
Endocrine disorders
Genitourinary disorders
Hematological disorders
Immune system disorders
Musculoskeletal system
Respiratory disorders
Skin disorders
Special senses and speech
Conditions that potentially fall under these categories include:
Chronic obstructive lung disease
Lung transplant
HIV/AIDS
Crohn's disease
Parkinson's disease
Visual field impairment
These are examples of the types of diagnoses that fall under qualifying medical conditions. However, having one of these conditions does not automatically qualify you for long term disability. For example, in the early stages of multiple sclerosis, you may still be able to adequately and appropriately complete your job.
In addition to the medical diagnosis, you must also prove that the condition does not allow you to perform the tasks of your job or any job. The success of your private insurance long term disability claim may also be linked to your concurrent SSDI claim.
Prove You Have a Long Term Disability
In addition to proving the medical diagnosis, you must also provide documentation that the diagnosis has caused a long term disability that prevents you from doing your job. It is wise to include the documentation required by the Social Security Administration for disability determination in your initial long term disability claim with your private insurance carrier.
The SSA needs specific medical evidence to establish impairment, including documentation of the severity of the condition that may impact your ability to function. It's the responsibility of the individual submitting the claim to provide documentation of how long they've experienced the impairment as well as the physical and mental activities the impairment affects.
Even without a concurrent SSDI application, some long term disability insurance carriers use the SSDI determinants to decide whether the insured is eligible for benefits. The documentation must demonstrate the medical nature of the disability, how it prevents you from working, and how it may affect your ability to work in the future.
The main source of documentation is your medical records, which should do more than document your medical condition. Your primary doctor and specialists should detail the specific nature of the condition.
You should also gather any records from physical therapists, occupational therapists, and speech therapists who can document your disability and how it impacts your ability to work. Medical records should also include any type of test documentation, including blood work, imaging, and hospitalizations.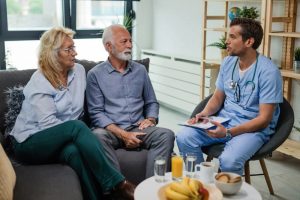 Don't overlook prescription records from your pharmacy that document the medications you've been using. Your medical records should also include documentation that you followed your physician's recommendations.
The records should also include the onset of your disability and the last date that you were able to work. Your physician or physical therapist should document how the disability prevents you from performing work duties and the types of medical treatment you are receiving.
If your medical condition has not required physical therapy, a physical therapy evaluation may help document your physical impairment. Documentation from mental health professionals can help document any mental health conditions that affect your ability to work.
Finally, include a detailed job description that outlines the specific physical or mental tasks required.
An Experienced Long Term Disability Lawyer Can Help
If you just started your long term disability insurance claim or are filing an appeal after a denial, the experienced long term disability insurance attorneys from Abell and Capitan Law can help. Our team works with clients from all over the U.S. to protect their rights to the insurance benefits they've paid for and improve their chances of claims approval.
Get the answers you need in a free initial consultation. Don't hesitate to call our office today at (267) 419-7888 so we can get started working with you.
Related Posts: