Posted on Sunday, May 15th, 2022 at 10:05 pm
If you have been injured and may need a wheelchair, this can be a frustrating and painful time. You may have questions about how to navigate Medicare's system to get the medical equipment you need. The approval process can seem complicated and overwhelming. While each situation is unique, there are requirements that apply to most cases. If you have pressing questions about your case, don't hesitate to contact our legal team today.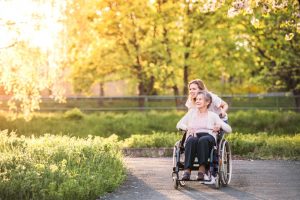 Medicare and Wheelchairs
Medicare Part B is medical insurance that covers specific things like visits to the doctor, medical supplies, and outpatient care. One type of medical supplies Part B covers is called durable medical equipment (DME). This includes items like hospital beds, walkers, and wheelchairs.
For a wheelchair to be covered by Medicare, certain requirements must be met. The wheelchair must be prescribed by your doctor as necessary for in-home use because of your medical condition. This means that a place where you live temporarily, such as a nursing home or hospital, would not qualify. A long-term care facility where you live permanently may qualify.
Wheelchairs are either powered or manually operated. Manual wheelchairs can be an option if you are physically able to get in and out of the wheelchair and operate it safely. If you are unable to use a manual wheelchair, Medicare may cover a powered wheelchair or scooter.
Which type your doctor may prescribe depends on your individual situation and needs. In any case, the device must be medically necessary for use in your home. This means that a powered scooter for use only outside the home would not be covered. A prescription for a powered wheelchair requires an in-person examination by your doctor. It's important to note that Medicare does not cover wheelchair ramps for your home. Even if ramps are medically necessary, this is a cost you would be required to pay on your own. Contact us today.
What Do I Need to Do to Make Sure I'm Covered?
Ask both your doctor and the supplier you intend to use if they are enrolled in Medicare. This is a requirement for the approval of your wheelchair. Medicare may provide coverage for you to buy or rent a wheelchair. When you speak with the supplier, they will be able to discuss this with you.
It's critical that the supplier participates in Medicare. They must receive approval prior to you taking delivery of the wheelchair. If approval is not obtained before the wheelchair is delivered to you, this will result in the denial of your claim.
Once they have approval, your supplier will need to "accept assignment." This is required for payment to be processed correctly. If a supplier does not participate in Medicare and if they don't accept assignment, they can charge you any amount they wish for the wheelchair.
In cases where a wheelchair is purchased, Medicare generally pays 80 percent of the cost. This first requires your Medicare deductible for the year to be met. Then you would pay the remaining 20 percent of the cost to buy the wheelchair. In cases where a wheelchair is rented, Medicare may pay for it to be rented for 13 continuous months. After the 13th month, ownership of the wheelchair would be transferred to you by the supplier.
In cases where you rent a wheelchair and then no longer need it, the supplier will pick this equipment up from you. You would not need to return the rented wheelchair to the supplier yourself. If your wheelchair is stolen, lost, or damaged beyond repair, Medicare may replace this equipment.
If you experience certain life changes, you may need to notify your supplier. They will be able to tell you if the life change affects your coverage. These may include:
    Moving
    Traveling
    Changing doctors
    Changing phone numbers
    Being admitted to the hospital
    Being admitted to a nursing home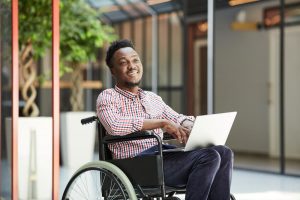 Call Us Today
The process of navigating a disability claim can be difficult and confusing. This can be a devastating experience if you've already applied for a wheelchair to be paid for by Medicare and been denied. You need to speak with an experienced disability lawyer to understand your options.
Our focus is purely on disability, and this is the only type of law we practice. This gives us the depth of experience that we can bring to your claim. We've helped many other individuals just like you get the help they need, and we gladly share their testimonials.
Contact Abell and Capitan Law today at (267) 419-7888, or reach out to us online to speak with one of our long-term disability lawyers. You should not have to worry about how you will get your disability needs met. Let us put your mind at ease so you can focus on your recovery and moving forward with your life.