Posted on Wednesday, December 15th, 2021 at 5:18 pm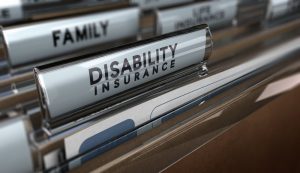 If you were disabled after an accident or illness and can no longer work, you will no doubt apply for benefits under your long term disability insurance policy. You no doubt performed research before you purchased your policy to determine what the best benefits would be for your situation. However, if you purchased it a long time ago or if you're planning to purchase a new policy or upgrade your existing one, you need to be aware of the differences between an "own occupation" policy and an "any occupation" policy.
What Is Long Term Disability Insurance?
Long term disability (LTD) insurance provides replacement income at a pre-determined level if you are unable to work due to a disabling injury or disease. A little more than a third of all employers offer long term disability plans (as of 2018), but most don't. If your employee benefits package doesn't include long term disability coverage, you might need to purchase your own policy.
Many employers do offer short-term disability insurance. It typically lasts for about 90 days and pays up to 50 percent of your lost income. Once those benefits are exhausted, you could turn to long term disability insurance for income replacement. Once long term disability coverage kicks in, it may cover your lost earnings up until retirement, depending on the severity of your disability and whether your condition improves.
Occupation Designations in Your LTD Policy
It's important to know what you're buying when you purchase an LTD policy. Unless you read the fine print, you may assume that once your benefits begin, they'll pay out consistently until the policy term is ended. However, that's not always the case.
There are two main types of long term disability insurance policies:
Any-occupation: These policies provide disability coverage to disabled employees who cannot work a job that is aligned with their education and work experience. However, disabled individuals with any-occupation policies may not be able to get coverage if they can work a job in a field other than that of their pre-injury job.
Own-occupation: Own-occupation coverage provides benefits to disabled workers who cannot fulfill all of their vocational duties, even if their disability doesn't prevent them from working in another field.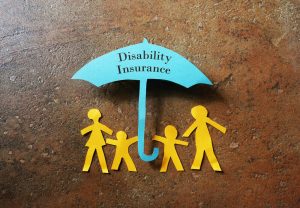 Here's where it gets tricky. Even if you bought an "own-occupation" policy, it is possible that your policy contains a provision that says the "own occupation" phase of your benefits lasts for a specified period, and then "any-occupation" provisions apply.
For example, say that you're a surgeon with an LTD policy that starts with "own-occupation" benefits. The policy also contains a provision that changes the "own-occupation" to "any-occupation" after two years of benefits are paid out. Even if you're unable to wield a knife in surgery, the LTD insurance company may determine that, since you were trained as a doctor, you should be able to find other work as a doctor, just not as a surgeon. Your LTD benefits are terminated. As you can imagine, this is a significant problem.
Further, even while the "own-occupation" period is in effect, some insurers may examine your job in terms of how it is "generally performed" in the economy, rather than reviewing the specifics of the job as you were required to perform it for your employer. If the insurer determines that your disability should not prevent you from performing your job as it is carried out elsewhere in the nation, you may face the premature termination of your benefits.
That's why it is critical that you examine your insurance policy before you need it to determine whether you will have enough coverage and to upgrade your policy to "own-occupation" if you can. With the help of an experienced LTD lawyer from Abell and Capitan Law who knows how to work through the red tape the insurance companies use to deny payments, you'll have a much better chance of securing your "own-occupation" coverage for as long as you need it.
Contact an Experienced Pennsylvania Disability Lawyer Today
Are you prevented from working due to a disability or disease? If so, contact the long term disability lawyers of Abell and Capitan Law today. Our team will handle the insurance company, your application, and any necessary appeals for you. We exclusively represent people with long term disabilities, so our team will be laser-focused on helping you achieve the benefits you're owed.
Although our team is based in Kentucky and Pennsylvania, we work with long term disability clients nationwide. Call us today at (267) 419-7888 for a free case review.