Lost Wage Calculations: Long Term Disability or Workers' Comp?
Posted on Wednesday, December 1st, 2021 at 5:10 pm
If you were disabled in an accident or by an illness and weren't able to return to work as a result of your disability, you could seek benefits for the income you lost through a long term disability insurance policy. If you were disabled in a work-related accident and can't return to work, you could seek lost wage benefits through workers' compensation insurance.
What Is Long Term Disability Insurance?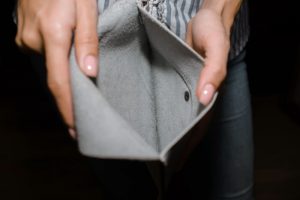 Long term disability insurance replaces lost wages if you are unable to work due to a disabling injury or a chronic disease. Workers commonly claim disability benefits for conditions such as cancer, musculoskeletal work-related injuries such as back sprains or fractured vertebrae, and severe mental health conditions.
Short-term disability benefits typically pay up to half of your lost income but only for a short period, about three months. These benefits are also taxable. As a result, having a long term disability insurance plan is critical for most disabled workers. Because only about 34% of employers offer long term disability benefits to their workers (as of 2018), you may need to purchase your own policy.
Although it is also possible to claim disability benefits through Social Security, that process can be long and challenging, and the benefits may not be sufficient for you to get by. A long term disability insurance plan may offer more coverage and typically kicks in once your short-term disability coverage is exhausted.
How Is That Different From Workers' Compensation?
When you've been disabled on the job and you're covered by workers' compensation insurance, you have to apply for benefits, just as you do with an LTD policy. However, when you purchase a long term disability insurance policy, the premiums are based upon the amount of income you earn. That income is then used to determine the amount of benefits you'll be paid should you need to use the policy.
In a workers' compensation claim, you would be required to prove the amount of money you earned through your job for the prior year. That total would be divided by the number of weeks you worked to arrive at your "average weekly wage." This wage is then used to determine your lost income benefits.
What Income Can I Recover?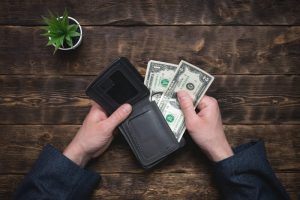 If you were disabled after an accident or illness, your LTD plan may pay you benefits for a significant period of time, even up to retirement, depending on the terms of your particular policy.
Most long term disability plans will reimburse you for 50-80 percent of your lost income. While short-term disability plans only last about 90 days, long term disability can reimburse you for lost wages for two to five years or up to the time you retire, depending on the specifics of your policy.
In a workers' compensation claim, you will have to argue for the benefits you may need, as there is no automatic payout just because your doctors say you're disabled. In rare cases, it may be determined that you are totally and permanently disabled, and in those instances, you may be paid income replacement benefits until retirement age or until you die, depending upon the insurance policy and your condition.
Can I Collect LTD Payments, Workers Comp, and Social Security Disability?
You can collect all three, but there will likely be an offset. If you collect LTD and workers' comp, your LTD benefit will probably be reduced by the amount of your workers' comp wage payments.
Many LTD policies include a requirement that you file for SSD. If you begin collecting LTD benefits, and then eventually your SSD application is approved and you begin to collect SSD benefits too, one of several things may happen.
First, your LTD benefits could be reduced by the amount of your SSD payments. Second, you may have to repay your LTD company. If SSD provides a lump sum payment to cover back benefits, you may be required to pay your LTD carrier back a portion of the money they've paid you to date. Third, you may have to pay taxes on your lump-sum SSD benefit, even if you have to pay it back to the LTD company.
Your best option in every case is to work with an experienced attorney who handles these types of cases all the time and knows the ins and outs of how to get their clients the most benefits possible.
Contact a Pennsylvania Disability Attorney
Navigating the long term disability claims process can be complicated. The skilled long term disability attorneys of Abell and Capitan Law can help you pursue the benefits you deserve and determine how to allow you to keep as much money in your pocket as possible.
We have offices in Kentucky and Pennsylvania, but we work with disabled clients across the country. Contact our team today for a free, no-risk consultation. Call us at (267) 419-7888.