Posted on Friday, October 1st, 2021 at 6:41 pm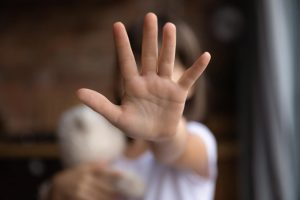 It's hard when you are disabled because of an accident or illness. The disability can take you away from your career or a job that brought you satisfaction and identification. Now that you are no longer able to perform your work, not only do you lose the thing that helped define you, but you are now unable to earn a living using the skills you have developed over a lifetime.
Sure, you applied for disability, but the insurance company's agent denied your application. Now what? Where do you go? To whom do you turn for help, for guidance, for reassurance?
Abell and Capitan Law is here for you. We focus on cases just like yours. We created our firm specifically to address the very issues you are having. You can call us at (267) 419-7888 today, and ask us your questions. We can guide you through the appeals process and fight to get you the benefits you deserve.
What Should I Do When My Claim is Denied?
When you presented your application for disability, you had a good reason to do so. The fact that it was denied has thrown you for a loop. Many applications for disability are denied on the first attempt. You have the right to appeal the decision.
When you appeal, be sure to file on time and to provide and do the following:
Be sure your application and appeal are timely filed – Your insurance company's policy will tell you when you must file an application for long-term disability. They will use the fact that you may have filed the application late as a reason to deny your application. Even if you filed the application in a timely manner, they might deny your claim. You will have a specific amount of time to file an appeal. Because the appeal may be your only chance to get disability benefits, it is important that you do this in a timely and correct way. Abell and Capitan Law can help you in this matter.
Medical records – You may have some missing or incomplete records. We can help you make sure your medical records are complete. The records should show the type of injury you sustained, as well as the severity of the injury.
Further testing – As with any claim, there must be evidence to support it. Further testing can bolster your case with stronger evidence. This may mean seeing a specialist. A specialist can hone in on the injuries you have sustained and provide additional documentation about your condition.
Doctor's opinions – Have your physician(s) provide written opinions about your disability. This can come from your general practitioner, a specialist, or a therapist—anyone who is working with you due to your disability.
Non-medical evidence – Include letters from your family, friends, and colleagues that describe how you have been affected by the medical condition that has led to your request for disability benefits. If you can, include a statement from a vocational specialist who can describe how your disability has affected your ability to continue working.
Verify receipt of documents – Make sure the insurance company has received all the documents you have submitted to them. It's not unusual for documents to be misplaced or for the insurance company to deny receipt of the documents. If you fax the information, be sure to keep a record of the fax. If you mail the documents, send them via certified mail with return receipt requested. If you email files, be sure to request acknowledgment of the email being received and opened.
Call Abell and Capitan Law to Help You with Your Appeal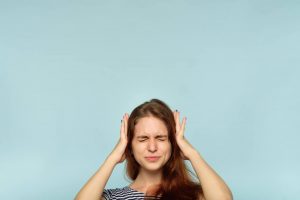 Abell and Capitan Law was founded specifically to deal with disability claims from people like you. We have handled hundreds of cases like yours. We want to work with you to get the disability benefits you want and need. We know what the insurance companies are looking for and how they consider the evidence you present. We know that the insurance companies are trying to limit their costs. We can represent you before the insurance company to get them to live up to their promises.
When you contact us, we'll listen to your story and develop a plan that is best suited to your needs and desires. We know you relied on this insurance to cover you should you need it. Now, the time has come, and you need the insurance company to step up and provide you with the benefits you paid for. Together, we will go through the process and make sure your story is heard in the most favorable light.
Call us at (267) 419-7888 today to set up your initial consultation. We look forward to hearing from you and beginning our work together.