Long Term Disability Lawyers for Small Fiber Neuropathy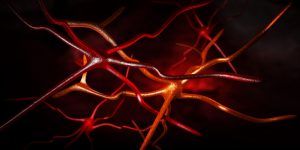 If you were diagnosed with small fiber neuropathy and can no longer work, resulting in a loss of income, contact Abell and Capitan Law immediately to discuss your options for seeking long-term disability benefits. We can help you with the initial application process or appeal your denied insurance claim.
Small fiber neuropathy causes severe pain attacks starting in the hands or feet. Over time, the attacks can begin to affect other parts of the body and become more severe. This condition can significantly disrupt a person's daily routine, diminish their quality of life, and prevent them from performing routine tasks.
The long-term disability lawyers of Abell and Capitan Law know how much a medical issue can affect someone's life. The physical pain can be debilitating and lead to emotional trauma. Additionally, the cost of treatment can cause financial struggles placing you at risk of massive debt if you can't afford your medical bills.
You should qualify for long-term disability benefits if your diagnosis of small fiber neuropathy prevents you from earning a living. Call Abell and Capitan Law at (267) 419-7888 for a free consultation and learn about the options available to you.
What Is Small Fiber Neuropathy?
Small fiber neuropathy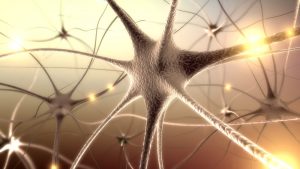 is a condition that affects the small fibers of the peripheral nervous system. These fibers regulate automatic functions, such as breathing and heart rate, in the organs and relay sensory information about temperature and pain in the skin.
When these nerve fibers become damaged, sensory symptoms can occur. It typically starts in a person's feet and eventually travels to other areas of the body, becoming more severe as time progresses.
The most common symptoms of small fiber neuropathy include:
Loss of sensation
Tingling, burning, or prickling sensations
Short bursts of pain
Some of these symptoms can result from external stimuli. For example, someone with this condition might experience foot pain while wearing socks.
Small fiber neuropathy can also interfere with autonomic functions, such as blood pressure, digestion regulation, urinary production, and other automatic functions.
Symptoms of autonomic nerve fiber damage include:
Dizziness
Constipation
Dry mouth
Discolored skin
Dry eyes
Trouble sweating
Incontinence
Sexual dysfunction
Many times, small fiber neuropathy is the first warning sign that there might be an underlying condition, such as diabetes. Other common conditions that can damage nerve fibers within the peripheral nervous system include:
Hereditary illnesses
Immune system disorders
Endocrine and metabolic disorders
Lupus
Celiac disease
Tangier disease
Inflammatory bowel disease
Hereditary amyloidosis
Hypothyroidism
Fabry disease
Guillain-Barre syndrome
Rheumatoid arthritis
Hereditary sensory autonomic neuropathy
Scleroderma
Psoriasis
Sarcoidosis
Mixed connective tissue disease
HIV
Vasculitis
Hepatitis C
Infectious diseases
Sjogren's syndrome
Additional causes of small fiber neuropathy can include:
Alcoholism
Some drugs, such as chemotherapy medications
Vitamin B-12 deficiency
In some cases, small fiber neuropathy is idiopathic, meaning there isn't an underlying cause of the condition.
Treatment depends on the underlying cause. However, if there isn't an underlying condition causing the symptoms, medications could manage or alleviate the pain. It's critical to discuss your symptoms with a qualified medical provider to determine the right treatment plan that could work for you.
Benefits Available with Long-Term Disability Insurance
Long-term disability (LTD) insurance replaces a percentage of a person's lost wages if they can't return to work due to a partial or total disability. Benefits can be anywhere from 50% to 70% of the average monthly wages you earned before suffering a non-job-related injury or illness. The specific payment amounts will depend on your employer's policy.
As long as your small fiber neuropathy symptoms prevent you from working, you can apply for LTD benefits. There is typically an elimination period you must go through after filing your claim. This is a specified amount of time you have to wait before you can begin collecting benefits. These timeframes vary based on the policy, ranging from 30 days to as much as one year. However, most require a 90-day elimination period.
You will receive monthly payments for as long as you're unable to return to your job. That means you must seek ongoing treatment of your medical condition and submit evidence to the insurance company. If you start working and earning your pre-disability income, coverage will end.
How to Apply for Long Term Disability Benefits
You must inform your employer of your small fiber neuropathy diagnosis immediately if you can no longer perform your work-related duties. Most employers provide LTD coverage to disabled workers. Review the policy to determine if you have a qualifying condition and the timeframe to file a claim. If you don't apply for benefits by the required deadline, you likely won't receive the benefits you need.
Your employer should give you an application to complete after notifying them of your condition. Be sure to fill it out and return it to them promptly, so they can send it to their insurer.
Since the insurance company requires proof of a disabling condition, it would be an excellent idea to ask your physician for a written statement of your diagnosis and how the condition affects your mental or physical abilities at work. Continue attending your doctor's appointments regularly and provide the insurance company with copies of your records.
Diagnosed with Small Fiber Neuropathy? Call Abell and Capitan Law Today
Our long-term disability lawyers understand the toll a disabling condition can take. When you're in constant pain and trying to recover, the last thing you want to do is file an insurance claim and try to recover the benefits you need to afford your expenses. You can depend on us to take on the responsibility of your case so you can focus on treating your condition and getting your life back on track.
At Abell and Capitan Law, we have years of experience helping our clients apply for LTD benefits and appealing denied insurance claims. We will remain by your side and provide the guidance and support you need to navigate the complicated legal process. You will not have to face the insurance company alone. Our legal team is ready to advocate for your rights and pursue the maximum benefits you deserve.
If you were diagnosed with small fiber neuropathy and require long-term disability benefits to compensate for your lost wages, medical treatment, and other expenses, do not hesitate to call Abell and Capitan Law at (267) 419-7888 for your free consultation.