Long Term Disability Attorneys for Post-Concussive Syndrome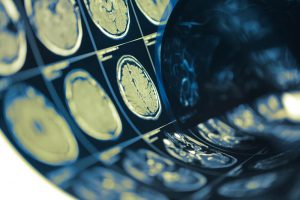 If you were diagnosed with post-concussive syndrome and your symptoms prevent you from performing your job and earning an income, you should contact the neurological and cognitive disability lawyers of Abell and Capitan Law immediately. You might be entitled to benefits through your employer's long-term disability insurance company.
Post-concussive syndrome can lead to debilitating symptoms that last long after an initial head injury. It can impact every part of a person's life, including their job, family, and other responsibilities. Many people have to take time off from work to recover, and they may struggle to perform routine tasks. If you can't earn your usual wages, it's a challenge to afford your medical bills and your regular living expenses.
The benefits you receive from long-term disability insurance should replace part of the income you lose due to your disabling condition. After applying, you should receive the maximum monthly payments you're owed. Unfortunately, insurance companies often take advantage of unrepresented claimants by delaying the process or unfairly denying claims. That's why it's critical to hire an experienced lawyer to represent you in your case.
At Abell and Capitan Law, our legal team will tirelessly work to recover the benefits you need to pay for your medical bills and other expenses. We can file a claim on your behalf, appeal a denied claim, or litigate your case in court. We have the experience and resources to develop a legal strategy to meet your needs and try to reach a favorable outcome.
Do not hesitate to call us at (267) 419-7888 for a free consultation and learn more about how we can help you after you've suffered a disability.
What Is Post-Concussive Syndrome?
Post-concussive syndrome typically occurs following a serious head injury, such as a concussion. Symptoms can persist for weeks or months after suffering the injury. Common symptoms include:
Dizziness
Insomnia
Blurry vision
Headaches
Sensitivity to light and noise
Fatigue
Anxiety or depression
Fatigue
Ringing in the ears
Challenges with memory or concentration
Diagnosing post-concussive syndrome might require a range of tests. Your doctor can perform an MRI or CT scan of your brain to look for abnormalities. There isn't one specific treatment for this condition. Typically, you'll need to undergo various forms of treatment to manage the symptoms you're experiencing.
Long Term Disability Benefits
Long-term disability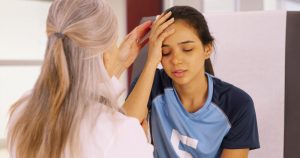 (LTD) coverage can replace a portion of a person's average monthly wages if a disabling condition prevents them from returning to work. Benefit payments will depend on what's listed in the policy, but most insurance companies provide 50% to 80% of the insured's pre-disability income.
Coverage should start when the insurance company approves your claim. However, you must go through an elimination period first. This is a waiting period anywhere from 30 to 180 days before you receive your first payment.
You can continue to collect payments for as long as your post-concussive syndrome symptoms prevent you from working. Some policies provide benefits for up to two years or until you turn 65 years old. Sometimes, you can receive benefits for the rest of your life if you can't maintain any type of employment due to your condition.
How to Appeal a Denied Claim
It's critical to know your rights during the claims process. Even if the insurance company denies your claim, you might have options to reverse the decision so you can recover the benefits you deserve.
The Employee Retirement Income Security Act (ERISA) is a federal law that establishes standards for retirement and health plans and protects disabled workers' rights. ERISA law requires you to follow specific steps if you want to appeal a denied claim.
It would be best to hire a lawyer to assist you with the appeals process. It can be complicated and confusing to handle alone. Additionally, if you face obstacles you don't know how to overcome, you could end up without the benefits payments you need to afford your medical care and additional costs.
Abell and Capitan Law has experience with appeals and can handle each step on your behalf. First, we will review the denial letter you received from the insurance company to determine why they denied your claim. Administrative appeals must be filed within 180 days from the date of the denied claim.
We can review documentation from the initial application and gather additional evidence to prove you can no longer work due to your diagnosis of post-concussive syndrome. Some of the evidence might include:
Statements from treating physicians
A copy of your job description and how your symptoms affect your mental or physical abilities at work
Letters from experts, such as medical providers and vocational experts
Medical records missing from the initial claim
Statements from family and friends regarding the impact of your condition on your quality of life and daily routine
After the insurance company reviews everything we submitted, they will decide whether you can collect benefits. If they deny the appeal, we might be able to file a lawsuit in court.
Common Causes of Denied LTD Claims
Various factors can contribute to a denied long-term disability claim. Insurance companies typically look out for their own interests over the interests of disabled claimants. Their goal is to save money. If they can find a reason to deny your claim, they will.
Understanding the common reasons for denials could help you avoid mistakes during the claims process. The most common include:
Incomplete application – When you submit your application for benefits, make sure it contains complete and accurate information regarding your disabling condition. If you don't fill out every section entirely or include incorrect details, it could significantly delay the process or result in a denied claim.
Definition of disability – Your injury or illness must meet the insurance company's definition of a disability. The policy you're covered under should list qualifying conditions. You won't be eligible for benefits if post-concussive syndrome is excluded from coverage.
IME appointment – If the long-term disability insurer requires an independent medical examination, you must attend. Skipping it could automatically lead to a denial of benefits. This appointment allows the doctor to evaluate your condition to determine whether they agree with your diagnosis. If they decide your condition doesn't qualify as a disability, the insurance company can deny your claim.
Missing deadlines – You must file your claim or an appeal by the deadline required by your insurance plan. Deadlines vary, so it's critical to review your policy to determine when you need to submit your application.
If you believe the insurance company denied your claim unfairly or withheld the maximum available benefits you deserve, contact Abell and Capitan Law to start working on an appeal.
Contact Abell and Capitan Law
If your post-concussive syndrome symptoms have held you back from working and earning the wages you need to pay for your expenses, call Abell and Capitan Law now. We can review the circumstances of your disability and explain the legal process during a free consultation.
You can depend on our legal team to advocate for your rights and aggressively seek the benefits you need to treat your condition and get your life back on track.
Call (267) 419-7888 or reach out to us online.