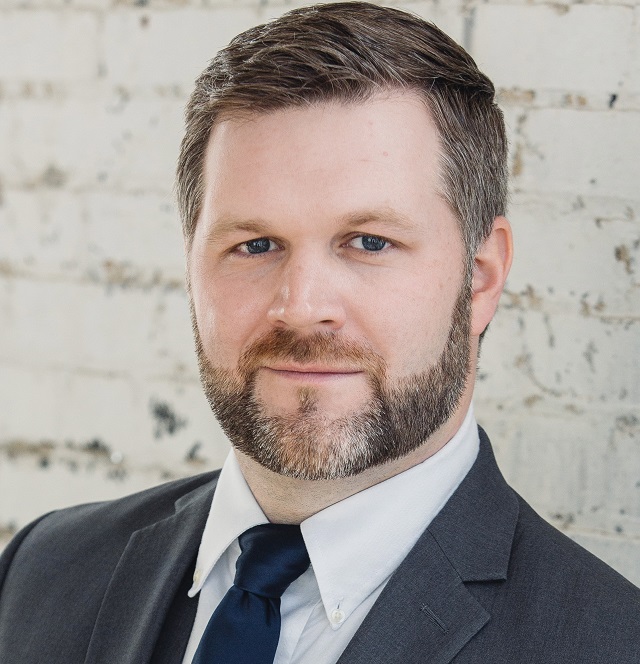 Erik Abell
Erik is a founding partner of Abell and Capitan Law. He performed his undergraduate studies at the University of Kentucky (B.A. Psychology & B.A. Political Science) and obtained his Juris Doctor from the University of Louisville's Brandeis School of Law.
Erik has been fighting disability insurance claims since shortly after graduating from law school. He was introduced to disability insurance law while working at an established civil litigation firm in Louisville, KY. It didn't take long before Erik began to discover his passion for fighting disability insurance claims. In 2015, Erik took on a new challenge to develop and manage the disability insurance division of an up-and-coming civil litigation and workers compensation firm.
In 2017, Erik and Joe started Abell and Capitan Law, which was born out of a shared desire to start a law firm from the ground up that is highly specialized and entirely focused on fighting for individuals whose disability claims have been wrongfully denied by an insurance company. Erik has extensive experience handling short term, long term, and individual disability insurance claims for clients all across the nation against every major disability insurance carrier.
Erik is licensed to practice law in Kentucky state courts and several U.S. district courts across the country. He is a member of the Kentucky Bar Association and Kentucky Justice Association.
Erik genuinely cares about his clients and does his best to be as available to them as possible. When he is not working, Erik's favorite thing to do is spend as much time as he can with his amazing wife and young son. Erik is also an avid fisherman, loves being outdoors, and enjoys a good DIY project.
Last Updated: July 18, 2022