If you have a good job, you want to protect your income and yourself in case you ever get sick or hurt and can't return to work for an extended period. But all too often, it seems that just when you need it, the insurance company denies or even cancels your insurance. Or they demand endless forms, medical records, and exams, even asking you to show up for interviews and appointments when all you want is time to recover.
If your disability claim has been denied or you've been forced to return to work despite your disability, you need to know what to do next. You need the services of an experienced long term disability attorney like those from Abell and Capitan Law in Windy Hills. Our legal team has been fighting for the rights of workers across the country. We do not represent insurance companies. If you have been denied or had your insurance terminated and need legal help, contact us today at (267) 419-7888, or online and schedule a free and confidential consultation.
Practice Areas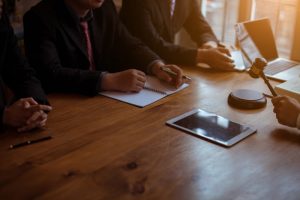 At Abell and Capitan Law, we only handle long- and short-term disability insurance. This lets us focus exclusively on the laws and regulations of this area, and we can give you the most current information available.
Long Term Disability Insurance (LTD). These benefits are usually offered through your employer. LTD benefits are intended to cover you after your short term benefits have expired and are meant to provide you with a percentage of your wages for a longer period, a year or more, when you are unable to work because of illness or injury. We can help you apply for benefits, and we can also pursue an appeal should your claim be denied.
Short Term Disability Insurance. As the name implies, these benefits are meant to cover you for only a few weeks or months, not more than a year. Short term disability benefits are often the subject of wrongful denial of claims based on changes in policy terms.
Individual Disability Insurance. Independent contractors and freelancers have been increasing in number since the COVID emergency, but they can become disabled as easily as any other worker. If you are such a person, you might consider purchasing your own long- or short-term disability insurance, with the knowledge that you are just as likely to be denied in your claim as anyone with a traditional employer.
ERISA Benefits Claims. If you receive benefits through your employer, there are federal laws that govern the disclosure of your information. The rules governing these disclosures are extremely complex and require specialized legal assistance to make sure you get all the benefits you're entitled to.
If you have been denied any type of disability insurance claim, the process to appeal is subject to very strict deadlines. Contact legal assistance immediately to be sure you don't lose your only chance to correct any errors in your claim.
About Our Firm
Attorneys Erik Abell and Joe Capitan founded this firm to focus exclusively on long term disability claims against private insurance companies. Disability insurance is provided by employers as a group benefit, like a pension or retirement fund, and because of that, it is controlled by federal law: the Employee Retirement Income Security Act (ERISA).
These laws are complex and require great attention to detail, and our attorneys provide the best advocacy to our clients by concentrating our efforts entirely on private disability insurance claims. This allows us to maintain control over our clients' interests throughout the entire process, from the application through any necessary negotiation and appeal.
Although our brick & mortar offices are in Kentucky and Pennsylvania, we handle cases across the country. ERISA is a federal law, so all legal matters must be heard in federal courts. Pre-trial matters are negotiated outside of the courtroom by our skilled legal team.
Why You Need An Attorney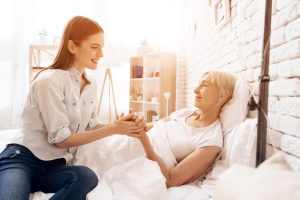 It is a sad fact that the majority of long term disability claims are rejected upon their first submission. What is less well-known is that the main reason for these rejections is improperly prepared paperwork and inadequate medical support for the claim.
Insurance adjusters will scrutinize your application closely, looking for any discrepancy or error as a reason to deny your claim. This includes your medical records and doctor's reports. If there are mistakes on the reports that don't align with your claim, they can be used as a reason to reject the claim. Even something as simple as a doctor writing "R. leg" when they meant "R. arm" could cause your claim to be denied.
Your attorney will go over all the paperwork before it is submitted to the insurance company and make sure that you have complied with all their requirements. If they need certain types of forms from the doctors, we will be sure that those forms are sent to the doctor and returned in a timely manner.
If your claim is denied, you must complete several steps before you can file a lawsuit. In legal terms, this is known as "exhausting your administrative remedies." The exact requirements vary depending on your specific policy, but you must be able to show that you have carried out all the steps before you can file suit.
Your attorney will review your policy and the legal requirements for your appeal so that everything that must be done will be carried out before the deadlines. Because missing these deadlines can mean that you lose your right to appeal, it is essential that you have an advocate at your side who can keep track of these details for you.
How We Can Help
Our attorneys are licensed to appear in the necessary district courts and know the requisite state and federal laws regulating short and long term disability insurance. If you have a pending disability claim or believe you need to file a claim and want legal help, contact Abell and Capitan Law as soon as possible.
We're eager to begin helping you with your case and have the experience to win. Call us at (267) 419-7888, or contact us online, whether you live in Windy Hills, PA, or anywhere in the country. The initial consultation is free and confidential.