Purcell Long Term Disability Lawyers
Long term disability (LTD) benefits are a vital lifeline for anyone who has experienced an injury or illness that has made it impossible for them to work. Without this support, the expenses related to both your injury or illness and your daily life can feel impossible to manage.
Unfortunately, people experience complicated issues with their LTD benefits far too frequently. Sometimes an insurance company simply terminates or denies them. It is sometimes possible to file an appeal in such cases, but if that fails, the only legal option left is to file a lawsuit. The whole process becomes more complicated by the fact that insurance companies request countless forms, records, and medical opinions, and it can be difficult to know how to collect and organize everything you need. In some cases, the insurance company might ask you to participate in an examination or interview with insurance representatives whose only job is to try to avoid paying out the money that you deserve.
All of this can be incredibly confusing, especially when you are dealing with the ongoing emotional and financial stress of being unable to continue doing the work you have depended on for years or even decades.
The LTD insurance lawyers of Abell and Capitan Law understand how overwhelming it can be to try to claim or maintain the benefits you are rightly owed. Our experienced and knowledgeable lawyers are adept at representing clients across the country with disabilities of all kinds. If you are having trouble receiving your LTD benefits, we are ready to help you too.
Call Abell and Capitan Law today at (267) 419-7888, or contact us online and we will be happy to provide you with a free consultation with one of our skilled long term disability attorneys.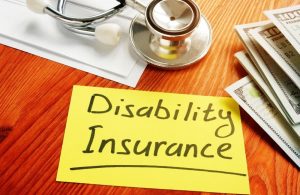 Why Hire an LTD Insurance Lawyer?
If you are having issues with a long term disability claim, hiring an attorney can be the most important decision you make regarding your financial future. It is particularly important to work with a lawyer who has substantial experience handling long term disability cases. The laws surrounding disability insurance have a lot of differences from other legal areas, such as personal injury law, for example.
The legal team at Abell and Capitan Law is dedicated exclusively to handling disability cases. In fact, we devote over 95 percent of our time and resources to long-term disability appeals and litigation. We know that his kind of dedication optimizes the chances of success we will have on behalf of our clients.
If your LTD benefits are at risk of being denied, threatened, or cut off, the long term disability lawyers at Abell and Capitan Law are distinctly equipped to supply your case with the know-how you need to have a strong opportunity for a favorable outcome.
Why Should I Choose Abell and Capitan Law?
Experienced long term disability lawyers Erik Abell and Joe Capitan founded Abell and Capitan Law because they wanted to do all they could to help people. Their focus is on assisting those who have their disability claims wrongfully terminated or denied. We are one of the only firms that practice exclusively in the field of disability law.
The majority of the clients we serve approach us because they are at a point of crisis. Their disabling medical issues are not only causing them physical and emotional pain and suffering but also preventing them from working. To make matters worse, the benefits on which they should be able to depend have either suddenly come to an end or have been denied outright.
Our skilled and knowledgeable disability attorneys are equipped with effective legal strategies that we tailor to the unique needs of each of our clients' individual circumstances.
We are experienced and adept at going up against greedy insurance companies, and we are unafraid of fighting them aggressively. We use medical, vocational, and testimonial evidence to make it as clear as possible that our clients' disability claims are truthful and valid. We have successfully resolved many LTD disputes on behalf of our clients, and their testimonials can give you confidence that we will work hard to do the same for you.
The team at Abell and Capitan Law is so confident in our ability to achieve a favorable result for you that we work on a contingency-fee basis. This means that you will not pay any attorney fees unless and until we recover long term disability benefit payments for you. You will not have to pay anything upfront, and we do not charge you by the hour. Even our initial consultations are free. You can trust that we will help you evaluate your claim without being worried about the financial costs of doing so.
Abell and Capitan Law has office locations in Kentucky and Pennsylvania, and we represent clients all over the United States who have long term disability insurance issues as well. Feel free to contact us today.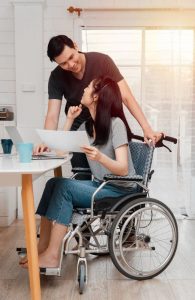 What Kinds of Cases Does Abell and Capitan Law Handle?
The legal team at Abell and Capitan Law is with our clients at every step of the way through their LTD benefits claims. The types of cases we handle include:
Contact an Experienced Purcell LTD Lawyer Today
If you are having any issues getting your LTD benefits, the long-term disability insurance lawyers at Abell and Capitan Law have the knowledge and skill to build a powerful case for your claim. We will help you file the necessary documents in line with the required deadlines, and we will deal with the insurance company so that you don't have to. If it becomes necessary, we will file a lawsuit so that we can work to recover the benefits you deserve.
If you would like to discuss your case with an experienced LTD attorney, contact us today. We offer free and confidential consultations to evaluate all types of individual and group disability insurance matters. Call us now at (267) 419-7888, or reach out to us online so we can start to help your case.