Prospect Long Term Disability Lawyers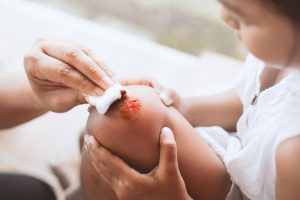 When you are having trouble securing the long term disability benefits that you deserve, you may benefit from legal assistance. Perhaps you are about to file a long term disability claim and need some help explaining your unique situation in the application, or maybe your claim was denied and you need someone to guide you through the appeals process. You may have even reached the point where the only option left is to file a lawsuit to obtain the benefits you desperately need.
If this sounds familiar to you, or if you are having other trouble with long term disability benefits, the attorneys of Abell and Capitan Law are here to help. Our attorneys have spent their entire legal careers fighting for the rights of disabled individuals. We are passionate about what we do, and we will work hard to help you. Contact us or call us at (267) 419-7888 today for a free consultation to discuss your options.
Why You Need a Long Term Disability Attorney
Disability law is complicated, and it is crucial that you choose an attorney who is experienced in this area. A typical personal injury lawyer will not have the skills or experience necessary to help you the same way we can. The stakes are high with long term disability cases, and your insurance company's top priority is, unfortunately, to make a profit rather than to help you.
These insurance companies have many strategies to pay you less than you deserve, but our attorneys will combine their knowledge of the law with their passion for justice to attempt to secure the full benefits you are legally entitled to.
Our skilled attorneys can help in various stages of the disability claim process including: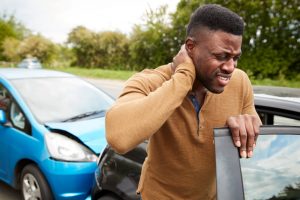 At Abell and Capitan Law, we know how much you depend on long term disability benefits to maintain your livelihood. The decisions made by the insurance company now could impact you for the rest of your life, so it is essential that you seek help from an attorney who has extensive experience with securing long term disability benefits.
Why Choose Us?
When attorneys Erik Abell and Joe Capitan first founded Abell and Capitan Law, their primary goal was to fight for disabled individuals whose disability claims had been wrongfully denied. Since the firm's founding, our attorneys have built a reputation for being hardworking and knowledgeable and for their excellent communication with clients. Although our offices are in Pennsylvania and Kentucky, we are able to represent people throughout the country in most situations.
Joe Capitan manages the local offices in Pennsylvania, and he has been named a rising star for eight years in a row. Born and raised in Pennsylvania in a working-class home, Joe takes great pride in helping hardworking people secure the disability benefits they deserve.
We operate on a contingency fee basis, which means that you will not owe us anything until we successfully help you secure long term disability benefits.
Insurance Companies We Have Fought
Each insurance company has its own nuances that can affect the claim process. Our attorneys have experience advocating for individuals who are insured through:
We also have experience fighting against many other companies on behalf of our clients. We pay great attention to the details of each case, including the unique aspects of the insurance company we are dealing with.
Contact a Prospect Long Term Disability Lawyer Today
The fight for long term disability benefits can be a long, tedious process that can last months or even years. Insurance companies will work hard to find loopholes to avoid paying you. The paperwork and evidence you must provide may seem endless. Although it can be daunting, having a skilled attorney on your side will help you feel more confident throughout the process.
The attorneys at Abell and Capitan Law are committed to working hard on your behalf every step of the way. We understand that the results of your long term disability insurance claim will impact you for the rest of your life, and we will do everything in our power to help you secure those benefits that you need. Contact us today at (267) 419-7888 for a free consultation.