New Castle Long Term Disability Attorneys
Have you suffered a debilitating physical condition or illness that has kept you from working? Have you tried to obtain long term disability insurance only to have your application denied? Are you trying to provide the necessary documentation to support your claim, but the insurance provider keeps asking for more or sending you around in circles? Do you feel litigation may be the only solution to your problems?
If any of these apply to you, or if you are having any other issues with getting your rightful long-term disability benefits, you can reach out to the legal professionals of Abell and Capitan Law for help. Our founding partners have decades of combined experience handling disability claims, and since all we focus on is disability insurance and benefits matters, we can offer an unmatched level of representation to help you get the benefits you deserve.
We have three law offices across Pennsylvania, as well as one in Kentucky, and we have served clients all over the United States. To speak with us about your long term disability needs, you can contact the New Castle long term disability lawyers of Abell and Capitan Law at (267) 419-7888 or through our website's contact page.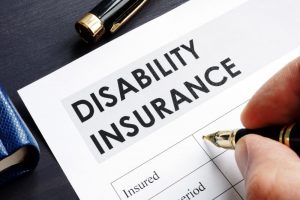 Why You May Need an Attorney to Get Your Long Term Disability Benefits
Long term disability claims can be complex and difficult to navigate successfully due to all the requirements you must meet. In addition, most claimants receive a denial of their application initially, and many do not know where to turn after that. In fact, some claimants have to resort to litigation to get the benefits they deserve.
If you are already receiving benefits but your claim is under review or you have received an offer for a lump-sum settlement to replace your monthly benefits, you need a lawyer to ensure your rights are protected and the proposed change is in your best interest.
Here at Abell and Capitan Law, we have handled all of these areas and more. Our lawyers devote the majority of our time and efforts to helping our clients obtain the benefits they need to support themselves and their families, and we have extensive experience with all of the following:
Applications for long term disability – Although you can apply for long term disability benefits without having legal counsel, a lawyer experienced in this area can help you avoid potential mistakes and other problems that could delay your application or cause it to be denied altogether.
Long term disability lawsuits – Sometimes, the only way to resolve a legal issue is through litigation. Usually a last resort, filing a lawsuit will send a clear message to the insurance company that you mean business. We have successfully handled many lawsuits for our clients seeking long term disability who had no other options to pursue.
Appealing denied long term disability applications – If you received a denial of your application, you likely have the option to appeal. Much like with completing and submitting your initial application, you do not necessarily need a lawyer to appeal your claim, but an attorney with experience appealing denied long term disability applications can help you avoid costly and time-consuming mistakes and increase your chances of success.
Lump-sum settlements – There are times when an insurance company will offer a lump-sum settlement to replace your current monthly payments. You have likely come to rely on the monthly benefits as part of your household budget, and you may not get the full amount that your claim is worth if you accept the lump sum. What's more, if you accept the settlement, you essentially forfeit your legal right to reapply for disability benefits from the same provider, and you may no longer qualify for other benefits.
Claim management and reviews – Once you begin receiving your benefits, you will likely face administrative reviews of your claim periodically. Your insurance provider may also ask you to attend interviews in person as they investigate your claim, or they may ask you to provide additional medical information. If these reviews or interviews are not handled properly, you could lose your benefits, so having a legal ally in your corner for assistance and representation throughout the process is essential.
Why Work with Us?
Our law firm's co-founders, attorneys Erik Abell and Joe Capitan, have decades of combined legal experience and have spent the majority of their legal careers focusing solely on disability insurance matters. Also, our law firm is one of the few in the country that handles disability law exclusively. Because of that, you know you will receive the highest level of counsel for your case. We have achieved a remarkable record of securing successful outcomes for our clients.
In addition, we handle our cases on a contingency basis, which means that you will not have to pay us anything upfront. Additionally, we will only accept payment if we are able to recover long term disability benefits for you. We also offer free consultations, so you have nothing to lose and everything to gain by contacting us at (267) 419-7888 or through our contact page.
Over the course of our legal careers, our attorneys have taken on major, multi-billion-dollar insurance companies with a large rate of success. We are undaunted by the opposition, and we promise to fight hard on your behalf to assert your rights and increase your chances of getting the benefits you're entitled to.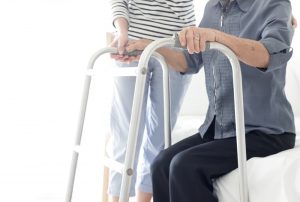 Get in Touch with Us for the Help You Need
No matter the legal needs you have regarding your long term disability benefits, you can turn to the experienced and compassionate New Castle long term disability attorneys of Abell and Capitan Law for assistance. We have the knowledge, skills, and resources to handle your matter effectively, and we have a genuine passion for helping our clients. We will remain in close contact with you throughout the process to answer your questions and concerns and offer regular updates about your case. To begin the process, you can contact Abell and Capitan Law today at (267) 419-7888 or through our website's contact page. Let us get to work for you.