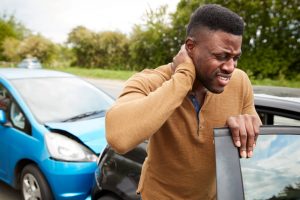 If you can't return to your job due to a diagnosed disabling illness, you might qualify for long term disability benefits. The long term disability lawyers of Abell and Capitan Law could file a claim on your behalf or appeal your denied insurance claim to pursue the maximum benefits you deserve.
Many employers provide sick workers with long term disability insurance. Benefit payments can replace a portion of an employee's lost income if they can no longer perform their work-related duties and earn their usual wages. Worrying about the cost of medical treatment and daily living expenses isn't something you should have to face.
Maintaining economic stability is crucial during this challenging time in your life. The long term disability policy your employer purchased should help you manage your symptoms and get you back on your feet. Unfortunately, insurance companies can make this process more complicated than it needs to be. They might deny your claim unfairly or delay providing the payments you're owed.
At Abell and Capitan Law, our Indiana Hills long term disability lawyers are ready to help you file your claim, appeal a denied claim, or pursue a lawsuit for the LTD benefits you deserve. Call us for a free consultation at (267) 419-7888 right now.
What Is Long term Disability Insurance?
Coverage under long term disability insurance allows employees who are unable to return to their jobs receive monthly benefit payments to replace a portion of their lost wages. The percentage will depend on the policy your employer carries, but most offer benefits that will replace around 50% to 80% of the worker's pre-disability average monthly wages.
Coverage may last for as long as the condition affects your ability to earn a living. Insurance companies typically allow you to collect payments for up to two years or until the disability ends. Some will even provide benefit payments for a lifetime if the disability prevents you from maintaining any employment at all.
Types of Conditions Eligible for Long Term Disability Benefits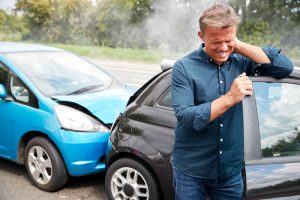 The Americans with Disabilities Act defines a disability as:
A mental or physical impairment limiting one or more of a person's major life activities;
A record of an impairment; or
A mental or physical impairment that impairs a major life activity.
Common disabling conditions that might qualify you for coverage under long term disability insurance include:
Parkinson's disease
Stroke
Epilepsy
Kidney disease
Heart disease
Fibromyalgia
Irritable bowel syndrome (IBS)
Vision or hearing loss
Anxiety
HIV/AIDS
Multiple sclerosis
Cancer
Rheumatoid arthritis
Depression
Lupus
Spinal stenosis
Post-traumatic stress disorder
Diabetes
Chronic migraines
This isn't a complete list of eligible medical conditions. You should review your employer's long term disability insurance policy to determine whether you're entitled to benefits.
Filing a Long Term Disability Claim
Once your doctor diagnoses you with a medical condition that prevents you from returning to your job and earning your usual income, you should notify your employer. They should provide you with an application for benefits to complete and return to them to begin the claims process.
When you begin your treatment, be sure to request a written statement from your physician indicating your diagnosis, symptoms, and how it affects your job-related abilities. You can submit this statement and other evidence to the insurance company to prove you suffered a disabling condition.
You will have to go through an elimination period after applying for benefits. This is the amount of time you must wait before you start receiving benefit payments. Most insurers require an elimination period between 30 days and 180 days, with an average period of 90 days.
It's critical to continue your treatment for as long as your condition keeps you from your job. The insurance company requires ongoing proof of your disability to provide monthly payments. If you return to work and start earning your pre-disability income, coverage will end.
Common Reasons for Denied LTD Claims
Sometimes, the insurance company will deny a person's claim. However, that doesn't necessarily mean there aren't other options to recover benefits. If you received a denied claim, you should consult a long term disability lawyer immediately.
The most common factors contributing to LTD claim denials include:
Disability definition – Insurance companies list the qualifying medical conditions in their policies. If your condition doesn't match their definition of what constitutes a disability, you could end up with a denied claim. Additionally, some policies limit coverage for specific incidents resulting in an injury or illness.
Incomplete records – You must send adequate medical evidence of your disability to the insurance company. If any documents contain incomplete or inaccurate information, they can't determine whether you have an ongoing disabling condition.
Missed IME appointment – Many LTD insurers require claimants to attend an independent medical examination. This allows a physician they choose to evaluate your condition and determine whether they agree with your initial doctor's diagnosis. If you don't attend the appointment or the physician decides you don't have a disability, the insurance company can deny the claim.
Bad faith – Sometimes, insurance companies will deny a person's claim without a valid reason. This is known as insurance bad faith. Bad faith can also involve unnecessarily delaying the claims process or failing to thoroughly review the evidence they received.
Abell and Capitan Law can file an appeal for the insurance company to reverse their decision. The appeals process can be confusing and complex. You should never attempt to handle it without seeking legal representation.
Speak to an Experienced Lawyer from Abell and Capitan Law Today
The Indian Hills long term disability lawyers of Abell and Capitan Law are ready to fight for the benefits you're owed from the insurance company. You shouldn't face financial strain while paying for your medical treatment and daily living expenses. The benefit payments you receive should provide some economic relief to afford incurred costs and avoid facing debt.
Abell and Capitan Law will provide the dependable services you need to recover the maximum available LTD benefits. You deserve fair treatment throughout the claims process. You can depend on us to advocate for your rights and provide the support you need to get through this difficult time in your life.
If you suffered a disabling condition and can't return to work, call Abell and Capitan Law at (267) 419-7888 right now. We can meet with you for a free consultation to discuss the circumstances of your case and determine your available legal options to obtain long term disability benefits.