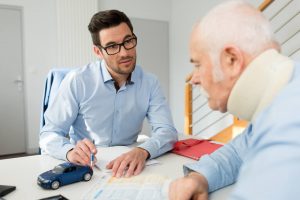 If your doctor diagnosed you with a medical condition that prevents you from earning your pre-disability wages, you might be entitled to coverage under your employer's long term disability insurance. The Hurstbourne long term disability lawyers of Abell and Capitan Law could provide the legal representation and guidance you need to pursue the maximum available benefits necessary to replace part of the income you lost while out of work.
Insurance companies offer long term disability benefits to cover injured and sick workers who can't maintain adequate employment. Unfortunately, claimants can face various challenges, including denied or delayed claims.
Abell and Capitan Law understands federal laws governing long term disability plans and the rights of policyholders. Our Hurstbourne long term disability lawyers can file a claim or appeal on your behalf and take your case to court if necessary. You can depend on our legal team to work hard to meet your needs and try to reach your desired result.
For a free consultation to learn more about your legal options and our services, call us at (267) 419-7888 today.
Who Qualifies for Long term Disability Benefits?
A long term disability plan can provide benefit payments to disabled workers for several years, until the covered participant turns 65, or for a lifetime. It depends on the specific policy you have.
Payments can fall anywhere from 50% to 80% of your average monthly wages before you became disabled. It depends on what's listed in the policy.
According to the Americans with Disabilities Act, the definition of a disability is:
A physical or mental impairment that limits a person's major life activities significantly;
A record of mental or physical impairment; or
Establishing an actual or perceived mental or physical impairment, whether or not it is perceived to limit or does limit a major life activity.
A range of conditions is eligible for long term disability coverage, including:
Cancer, such as lymphoma, leukemia, and lung cancer
Autoimmune disorders, such as lupus and multiple sclerosis
Loss of vision or hearing
Neurological disorders, such as chronic migraines, stroke, and epilepsy
Permanent physical injuries
Mental illnesses, such as depression, anxiety, post-traumatic stress disorder, and bipolar disorder
Chronic illnesses, such as kidney disease, fibromyalgia, and asthma
Degenerative diseases, such as Parkinson's disease, ALS, and osteoarthritis
Chronic pain
This isn't a complete list of all qualifying medical conditions. If you can no longer work due to an injury or illness, consult one of the Hurstbourne long term disability lawyers from Abell and Capitan Law to determine whether you're eligible to collect benefits.
How to Apply for Long Term Disability Benefits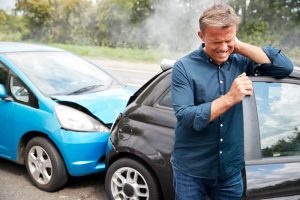 Once you can't return to your job due to an injury or illness that leaves you with a partial or total disability, you can file a claim for LTD benefits. However, you must notify your employer promptly. The timeframe for informing your employer of your condition will depend on their insurance plan. It's critical to review the policy so you don't run out of time.
Your employer should give you an application to complete. After you fill it out, return it to them so they can forward it to their insurance carrier. That will begin the claims process.
You must provide evidence of your injury or illness. That means when you attend doctor's appointments, keep copies of all the records to submit to the insurance company. If you don't have adequate evidence, they could deny your claim.
You should also ask the physician who diagnosed you to provide a written statement you can include with your medical evidence. It should state your diagnosis, how it affects your abilities at work, and the type of treatment they recommend.
After the insurance company reviews everything, they will determine whether you qualify for benefits. If they approve your claim, you can start collecting payments, but only if the elimination period has ended. An elimination period is a timeframe between the date of the disability and the date you receive your first benefit payment. Insurance companies typically require anywhere from a 30 to 180-elimination period.
Appealing a Denied LTD Claim
If the insurance carrier denies your application for benefits, you could proceed with an appeal. You must follow a specific procedure to file an appeal.
The Employee Retirement Income Security Act (ERISA) regulates retirement and health plans. If you have long term disability coverage through your employer, you would have to comply with ERISA requirements. Your Abell and Capitan Law lawyer will know all about that.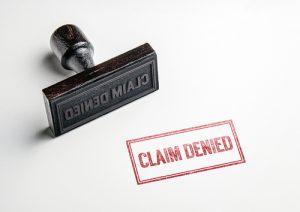 When you receive a denial letter, you must file an administrative appeal within 180 days from the date on the letter. If you miss this deadline, you will likely lose your opportunity to recover benefits.
When you appeal a denial of your claim, you can include evidence not submitted during your initial claim to convince the insurance company to reverse its decision. That might consist of additional medical records, statements from experts, and letters from your doctors. If the insurance carrier denies your appeal, you could file a lawsuit in court.
Most people don't understand their rights when faced with a denied claim. Filing an appeal is often complicated and overwhelming to handle alone. Abell and Capitan Law can represent you during this challenging process and complete each step on your behalf.
Why Choose Abell and Capitan Law?
The Hurstbourne long term disability lawyers of Abell and Capitan Law have the experience and resources to handle your claim, appeal, or lawsuit. When you hire us, we will take on the responsibility for your case so you can focus on treating your injury or illness. You will have a dedicated team on your side throughout the entire process.
We care about our clients. Suffering an injury or illness that keeps you from your job can cause financial strain and even lead to debt. You deserve to receive sufficient benefit payments to compensate for your lost wages and pay for the necessary expenses to treat your condition. We will advocate for your rights and fight hard to try to resolve your case favorably.
Contact Us
If a disabling medical condition prevents you from returning to work and earning your usual income, do not hesitate to contact Abell and Capitan Law. We offer a free initial consultation so you can receive the legal advice and guidance you need to make an informed decision about your next steps.
Whether you want to apply for benefits or appeal a denied claim, call (267) 419-7888 now and speak with one of our knowledgeable Hurstbourne long term disability lawyers.