The process of filing a long term disability claim can be difficult, complex, and frustrating. If you suffered a non-job-related injury or illness that prevents you from working, and you have long term disability coverage, you may have a long term disability insurance claim. Or you may have stopped receiving long term disability benefits that you were owed, or your claim may have been wrongly denied. In any of these cases, you should contact an Eminence Pennsylvania long term disability lawyer.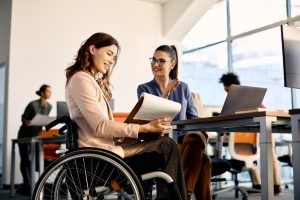 Long term disability insurance is complex and so is the law that applies to this area of insurance. The complicated and detailed nature of the claims application process can lead to a person making mistakes when filling out the applications. These mistakes can result in denied claims and a long appeal process.
When you hire an experienced long term disability attorney from Abell and Capitan Law at the beginning of the process, you have the best chance of obtaining the benefits you need. Our legal team understands how devastating a long term disability can be to your physical, emotional, and financial health. Our team is ready to fight for your best interests.
We also believe that our clients deserve excellent legal representation. However, quality legal counsel can be expensive. For this reason, we work on a contingency basis. This means that you do not pay any attorney fees unless we recover benefits for you.
Call our office today at (267) 419-7888 for your free initial consultation and case evaluation with one of our compassionate and skilled long term disability lawyers.
What Is Long Term Disability Insurance?
Long term disability insurance provides benefits that help replace between 50 to 80 percent of your wages if you become disabled and are incapable of working. Many times, a long term disability plan is offered through your employer, but some people choose to purchase a long term disability insurance plan on their own.
Most plans have a waiting period that coincides with your short-term disability benefits. In other words, the long term disability benefits do not start until short-term coverage ends. This can be between three and 52 weeks after the qualifying events, depending on the insurance policies.
Long term disability policies provide benefits for a specific number of years based on the policy.
What Reasons Might an Insurance Company Use to Deny My Claim?
Although you might be owed long term disability benefits, insurance companies do not always make it easy to obtain them. They can use a range of reasons to deny your claim or reduce your benefits. One of the more common reasons an insurer may use to deny a claim is that they believe that the medical documentation doesn't show that you are unable to return to work.
Even when medical records and statements from a physician indicate the claimant is unable to return to work and has a disabling condition, the insurance company may claim there is no objective evidence to support the doctor's opinion. This happens most frequently in cases where disability is related to a condition that is difficult to quantify with hard evidence, such as chronic fatigue, chronic pain, or mental illness.
Insurance companies require proof of injury or illness within 30 days of filing the claim. However, a company may try to discourage the claimant or run out the clock by sending multiple requests and forms, sometimes for irrelevant information. An insurance company may focus on one statement from a medical professional that they believe would support a denial. They may hire their own medical professional to offer an opinion without ever speaking to the injured individual or their healthcare providers.
It is crucial that you attend all your scheduled doctor's appointments since a claim may be denied for failure to attend your doctor's appointment.
Should I Hire a Lawyer?
Most people have long term disability insurance through their employer, which is subject to the Employee Retirement Income Security Act (ERISA). Unfortunately, while the law was initially designed to help protect employees, it has made it more difficult to access benefits. When you hire a lawyer who specializes in disability insurance law, you can be sure that your claim will meet all the ERISA requirements.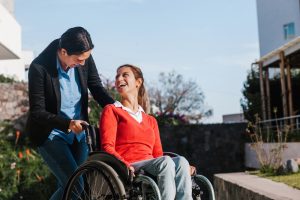 Be sure you know the amount of benefits you should receive. If the insurance company sends you a payment that is different than you expect, consult a lawyer before accepting it. When insurance companies know that they are working with people inexperienced in long term disability, they may try to reduce their costs in strategic ways.
For instance, they may offer you a one-time settlement in exchange for canceling your claim, or they may offer you a low-ball settlement. Once you accept a one-time or low-ball settlement, you forfeit your right to pursue any future long term disability claim against the insurance company.
Even if the policy entitles you to more money, you cannot legally pursue action. Sometimes accepting a settlement is the right choice. Yet, unless you consult with an experienced long term disability insurance lawyer, you will not have peace of mind that you have gotten the best deal possible.
Why Is Abell and Capitan Law the Best Firm to Handle My Case?
When the path to receiving your long term disability benefits does not go smoothly, it is critical that you hire an attorney who has experience with long term disability insurance companies. Disability law is very different from personal injury law.
Where a personal injury attorney can help you negotiate with an insurance company responsible for covering the actions of a wrongdoer who injured you, they will not be helpful when filing a disability insurance claim or negotiating with a long term disability insurance company.
Our legal team focuses exclusively on disability insurance cases, which is a very narrow field of practice. Over 95 percent of our time and effort is devoted to long term disability appeals and litigation. Our goal is to maximize our client's success.
Because we work on a contingency basis, you have no financial risk when you sit down with us for a free consultation. You can tell us about the specifics of your situation and ask questions. During the appointment, we will give you an idea of the potential legal options you have.
Contact a Long Term Disability Lawyer Today
The accomplished and award-winning attorneys from Abell and Capitan Law know how to present a case that puts your situation in the best possible light with the insurance company. Our team recognizes the deadline requirements and can aggressively negotiate with the insurance company on your behalf.
If a lawsuit is necessary to fight for the benefits you are due, our trial lawyers are tenacious litigators and will fight hard to ensure you receive the benefits you deserve. Call our office today at (267) 419-7888 to schedule your free consultation and case evaluation with an experienced Eminence, PA, disability insurance attorney.