Long term disability (LTD) insurance can be a blessing. When you get sick or hurt and find yourself out of work for weeks or months, if you have LTD, you won't have to worry about paying your bills. The last thing you want is your insurance company denying your claim or canceling your insurance policy. Even when that doesn't happen, claims adjusters demand forms, exams, and interviews. It's almost like they don't believe you really can't work.
Abell and Capitan Law fights for the rights of workers like you. We do not represent insurance companies, but we know how they operate. When you have been given medical orders to stay home and recover, we think you should be able to do that. If your insurance company is refusing to pay your claim or has denied it outright, you need our services. If you are looking for a long term disability lawyer in Crestwood, PA, you have come to the right place. Call Abell and Capitan Law at (267) 419-7888, or contact us online today, and we can start working on your case.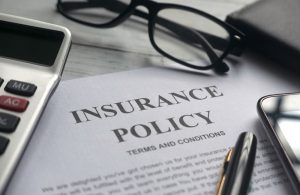 Practice Areas
Disability insurance is a complex area of law. By focusing exclusively on this area, Abell and Capitan Law can give our clients the best representation at a time when they need our help and experience.
Short Term Disability Insurance. If you are injured or ill, and the doctor wants you off work for a few days or weeks to recover, this insurance is meant to fill the gap until you can get back to work. These benefits are often denied or challenged because of policy loopholes and honest questions over whether the employee's sick leave or paid time off would cover the missed time.
Long Term Disability Insurance. As the name says, these benefits are meant to protect you if you need to be out of work for months or even years. Long term benefits are usually provided by your employer but offered through a third-party insurance carrier. This can make proving your inability to work more difficult since the insurer is not on site.
Individual Disability Insurance. As more freelancers and 1099 workers enter the market, the need for private long term disability insurance has increased. The same requirements for proving a claim apply to independent contractors as to workers in a Fortune 500 corporation, and the insurance adjuster is just as likely to deny a claim.
ERISA Benefit Claims. The Employee Retirement Income Security Act is a set of guidelines governing long term disability plans and how they disclose information to beneficiaries. ERISA was intended to ensure that those entrusted with the long term disability plan's assets don't misuse them. ERISA also controls how you can bring a lawsuit against the insurance company when your claim is denied. This complex set of regulations virtually demands an attorney's help to navigate successfully.
If you have been denied any type of disability insurance, the window for appeal is very narrow, and the ERISA requirements are strict. Contact legal assistance at once if you have received any denial or challenge to your claim.
About Our Firm
Our founding partners, Erik Abell and Joe Capitan, created this firm in 2017 to focus exclusively on wrongfully denied disability claims. They both had experience in handling all types of disability claims cases and believed a firm with a specific practice focus could provide quality results for clients.
Our team follows this thinking and can give our full attention to our clients no matter where they are. Our brick & mortar offices are in Kentucky and Pennsylvania, but we have cases around the country. Since ERISA is a federal law, all cases are heard in federal courts, no matter what state they originate in. Whether you are calling from California or Maine, we can help you with your disability insurance issues.
When you contact Abell and Capitan Law, you get our undivided attention. We believe that you are entitled to the insurance benefits that you spent your career earning, and we want to see you recover to return to work. The attorneys at our offices will help you get the compensation you are entitled to and the time you need to recover from your injury or illness. If you have pressing questions about your disability, don't hesitate to contact us today.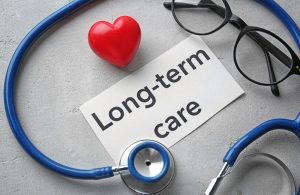 Why You Need an Attorney
If ERISA governs your long-term disability insurance, you should seriously consider contacting an attorney as soon as you think you have a qualifying disability. ERISA is a federal law and follows federal guidelines for how your claim must proceed.
Unlike a non-ERISA claim, where the policy is evaluated like a contract, and the only standard is whether the insurance company failed to abide by the clauses of that contract, an ERISA claim is evaluated by adherence to deadlines and paperwork.
After you file your claim, the insurer must give you a detailed denial explaining the reasons the claim was denied.
You then have 180 days, and no more, to file an appeal. This deadline is not flexible; if you are even one minute outside the filing time, your appeal will be rejected.
The insurer has 45 days and can request one 45-day extension to review your appeal.
If the appeal is denied by the insurer, you must file suit in a federal district court. A judge, not a jury, will review the case, and the judge will only look at the documentary evidence. No testimonial evidence or witness statements will be taken.
The judge will only overrule the insurance company if there was an "abuse of discretion," a nebulous term meaning the insurance company's decision was unreasonable under the circumstances.
The judge must allow the insurance company to use "discretion," meaning that if they can justify their rationale for making the decision they made for the reasons they made it, it was reasonable. The judge may disagree with the outcome and even agree you deserve to win, but that does not mean you will win.
There are ways to successfully appeal an insurance denial, but it takes a skilled attorney with knowledge of ERISA and the application of case law to know how to do it. Don't try to file an appeal alone. Get help from someone who has experience in the field.
How We Can Help
Filing an ERISA appeal or dealing with the savvy adjusters for a powerful insurance company is not something you should do if you are trying to recover from a serious injury or illness. Contact Abell and Capitan Law if you need legal help with your long term disability claim. If you need an attorney in Crestwood, PA, or anywhere in the United States, call us at (267) 419-7888, or reach out to us online for a free, confidential consultation. We can help you with your insurance claim and appeal.